2023 Colloid and Interface Symposium (COINS)
at the University of Pennsylvania
June 26-28, 2023
Singh Center for Nanotechnology
COINS 2023
Since its inception in 2017, the Colloid and Interface Symposium has served as a premier forum for thought leaders in the field to share their cutting-edge research. In addition, COINS has invited those who have not traditionally been affiliated with this community, as they offer a fresh perspective and novel ideas that enrich the community's collective knowledge. The upcoming 2023 COINS will be held at the University of Pennsylvania from June 26-28. We cordially invite you to attend this exciting international event, where you will have the opportunity to acquaint yourself with the latest research developments in the dynamic areas of colloid and interface science. More detailed information on registration and technical program will be available soon!
Supported by Penn MRSEC, Penn Center for Soft and Living Matter, Amore Pacific, Center for Polymers and Composite Materials & Research Institute for Convergence of Basic Sciences at Hanyang University, Yonsei Solar-Hydrogen Brainlink Program, National Creative Research Initiative Center for Smart Block Copolymers, Division of Colloid and Molecular Assembly, Polymer Society of Korea, Penn SAS Dean's Global Inquiries Fund
Organizers:
Gira Yi (POSTECH)
Jin Woong Kim (SKKU)
Zahra Fakhraai (Penn)
Daeyeon Lee (Penn)
Discussion Leaders:
Etienne Ducrot, CNRS Bordeaux
Yufeng Wang, Hong Kong University
Abstracts
Abstracts will be due on 4/15/23. More information will be available soon.
Registration
Postdocs/student = $50
Senior scientists (faculty) = $300
More information will be available soon.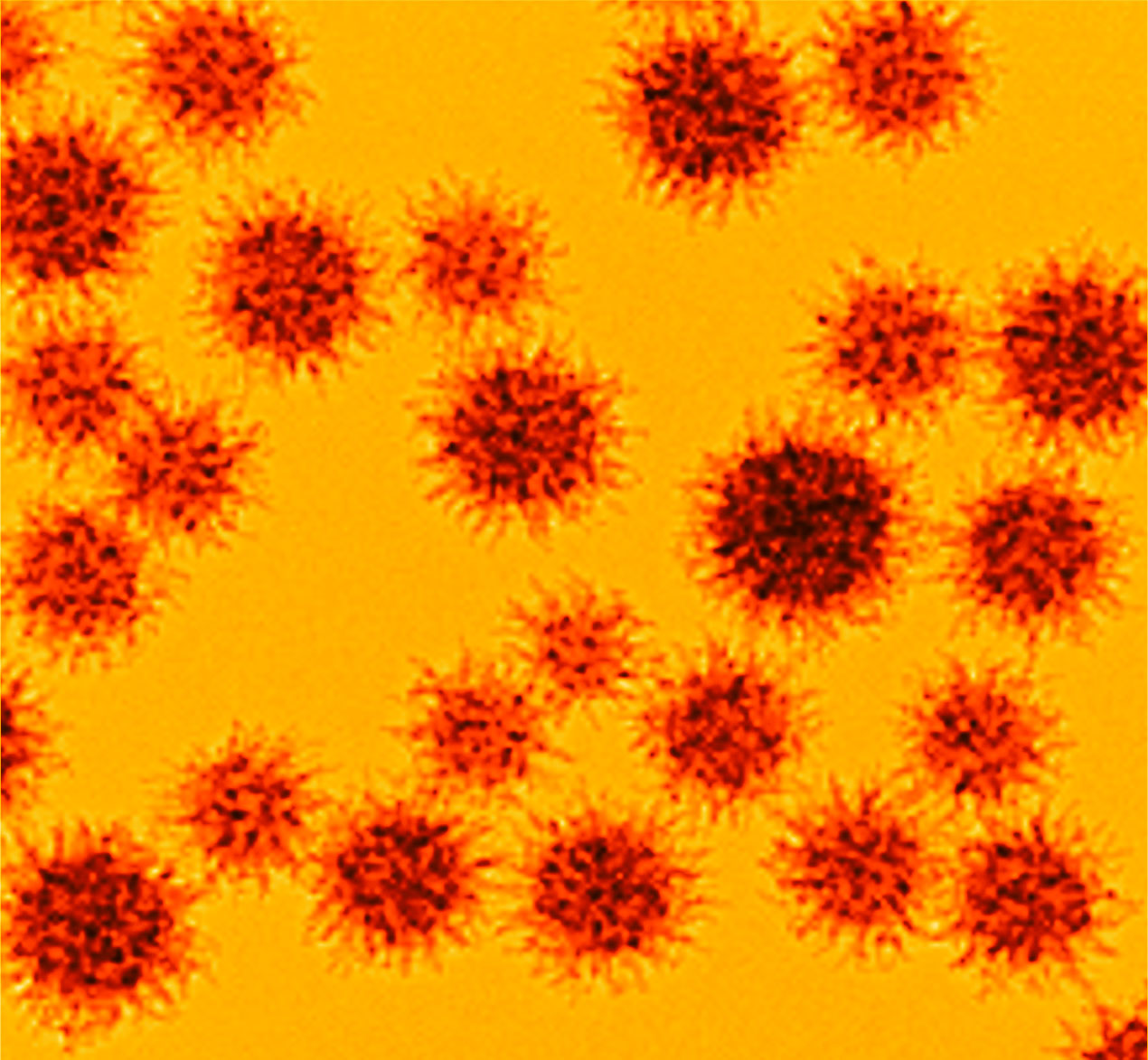 MONDAY, June 26
| | |
| --- | --- |
| 8:00 AM | Breakfast |
| 8:30 AM | |
| 9:00 AM | Sharon Glotzer, University of Michigan |
| 9:30 AM | Moon-Sung Kang, Sogang University |
| 10:00 AM | Zhihong Nie, Fudan University |
| 10:30 AM | Coffee break |
| 11:00 AM | Dong-June Ahn, Korea University |
| 11:30 AM | |
| 12:00 PM | Lunch |
| 12:30 PM | |
| 1:00 PM | Poster |
| 1:30 PM | |
| 2:00 PM | Jeehwan Kim, MIT |
| 2:30 PM | Vinothan Manoharan, Harvard University |
| 3:00 PM | Anderson Shum, Hong KOng University |
| 3:30 PM | Coffee break |
| 4:00 PM | Anorld Mathijssen, University of Pennsylvania |
| 4:30 PM | Dohyung Kim, University of Pennsylvania |
| 5:00 PM | |
| 5:30 PM | |
| 6:00 PM | |
| 6:30 PM | |
TUESDAY, June 27
| | |
| --- | --- |
| 8:00 AM | Breakfast |
| 8:30 AM | |
| 9:00 AM | David Pine, New York University |
| 9:30 AM | Su-Mi Hur, Chonnam National Univ. |
| 10:00 AM | Jinkon Kim, POSTECH |
| 10:30 AM | Coffee break |
| 11:00 AM | So-Jung Park, Ewha Womans' University |
| 11:30 AM | Theodore Hueckel, MIT |
| 12:00 PM | Lunch |
| 12:30 PM | |
| 1:00 PM | Poster |
| 1:30 PM | |
| 2:00 PM | Esther Amstad, EPFL |
| 2:30 PM | Jiheong Kang, KAIST |
| 3:00 PM | Jin-Woong Kim, SKKU |
| 3:30 PM | Coffee break |
| 4:00 PM | Lauren Zarzar, Penn State |
| 4:30 PM | Hyomin Lee, POSTECH |
| 5:00 PM | |
| 5:30 PM | Banquet |
| 6:00 PM | |
| 6:30 PM | |
Invited Speakers (Tentative)