Recent News
Charles Kane and Andrew Rappe Identify New Insulating Material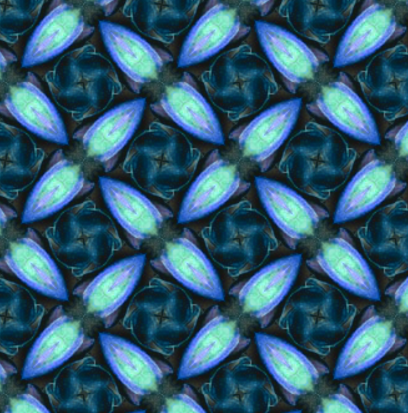 Charles Kane and Andrew Rappe were part of a team that identified a new class of insulating material that has a conducting surface. The surface is stabilized by a pattern of symmetry similar to the pattern on an ordinary piece of wallpaper. Using a combination of analytical and computational techniques, the team predicted that Sr2Pb3 is a topological Dirac insulator and computed the special features of its surface states. The work, published in Science, is the latest in a string of interdisciplinary successes by this integrated Topological Science Seed project team of the MRSEC. The LRSM has supported the seed, with the goals of establishing new principles in the burgeoning field of topological physics, and translating these principles to real materials.
news release
---
MAXS Facility helps pave the way for safer smaller batteries and fuel cells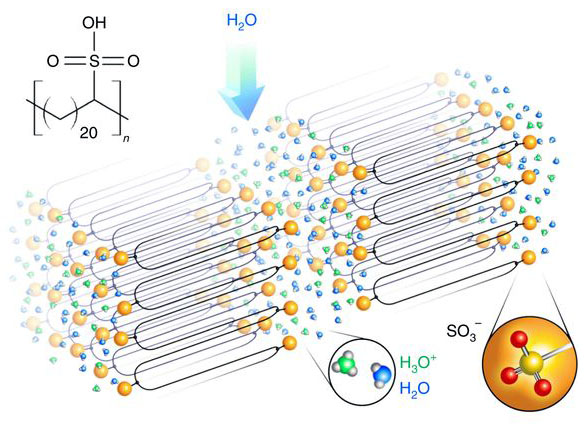 A recent study, published in the journal Nature Materials, suggests a new and versatile kind of solid polymer electrolyte (SPE) that already has twice the proton conductivity of the current state-of-the-art material. It was led by Karen I. Winey, TowerBrook Foundation Faculty Fellow, professor and chair of the Department of Materials Science and Engineering, and co-supervisor of the LRSM's Multiple Angle X-ray Scattering (MAXS) facility.
This publication is the result of 10+ years of structural characterization of precise polyethylenes made possible by the MAXS facility.  MAXS was designed to incorporate a broad angular range to capture structural features from 0.26 to 80 nm, which is particularly important for acid- and ion-containing polymer that self-assemble into hierarchical structures.
news release
---
Jason Burdick Named the Robert D. Bent Professor of Bioengineering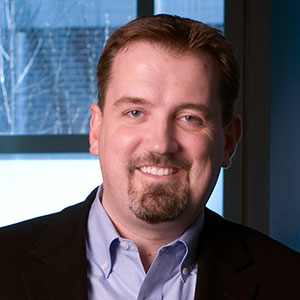 Congratulations to Jason Burdick who has been named the Robert D. Bent Professor of Bioengineering. Jason participates in our MRSEC grant as a member of the Interdisciplinary Research Group (IRG) on Structural Chemo-Mechanics of Fibrous Networks in which he works on strain reinforcing fibrillar materials. Jason has been a Bioengineering faculty member since 2005. 
read article
---
Vivek Shenoy Named the Eduardo D. Glandt President's Distinguished Professor in SEAS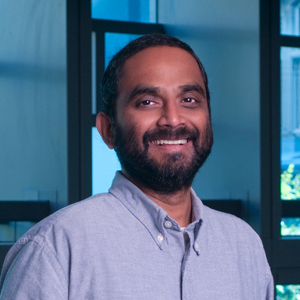 Congratulations to Vivek Shenoy, who has been named the Eduardo D. Glandt President's Distinguished Professor in SEAS. Vivek is co-leader of our Interdisciplinary Research Group (IRG) on Structural Chemo-Mechanics of Fibrous Networks. He is a theorist who studies mechanisms of plastic deformation in collagen networks, among other materials. Vivek has been a faculty member in the Department of Materials Science and Engineering since 2012. He also serves as the director of the NSF Science and Technology Center for Engineering Mechanobiology.
read article
---
Shu Yang, with IRG3, are Making Atomic Thin Nanosheets Stand Up for Better Energy Storage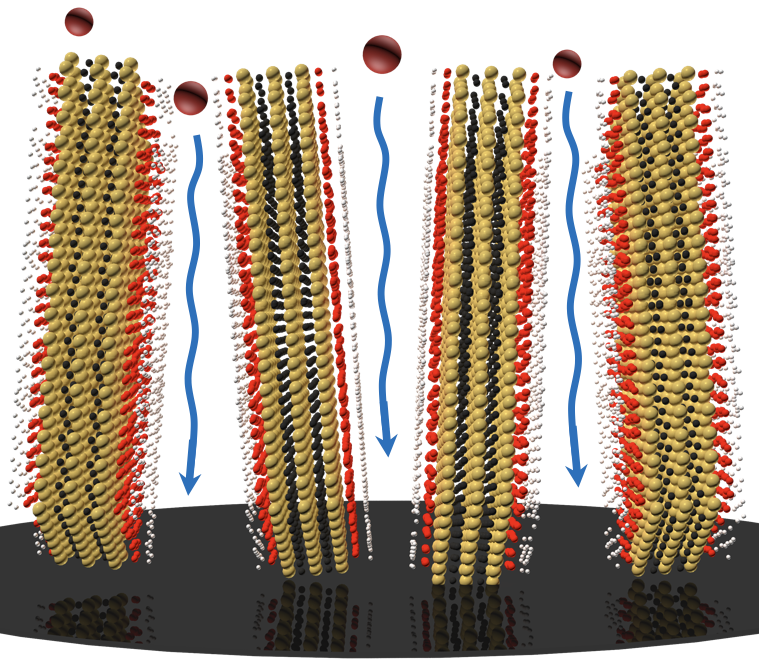 In a paper published in Nature, faculty from IRG3: Pluperfect Nanocrystal Architectures reports a fundamentally new and scalable approach to prepare electrodes from atomic thin 2D nanosheets in the vertical orientation via self-assembly. The method beautifully marries soft matter assembly and functional hard nanomaterials by creating a coherent and long-range ordered liquid crystal phase of 2D sheets of titanium carbide, Ti3C2, a member of the MXene family. The resulting electrode films show rapid ion diffusion in thick films, exhibiting unprecedented energy storage performance, retaining almost 100 % of the capacitance after 20,000 cycles of galvanostatic cycling at a rate of 20 A/g, and nearly thickness-independent (up to 200 micrometers, or 0.2 mm), a thicknesses equal to or exceeding that of commercial electrodes.
press release
---
Philadelphia Science Festival 2018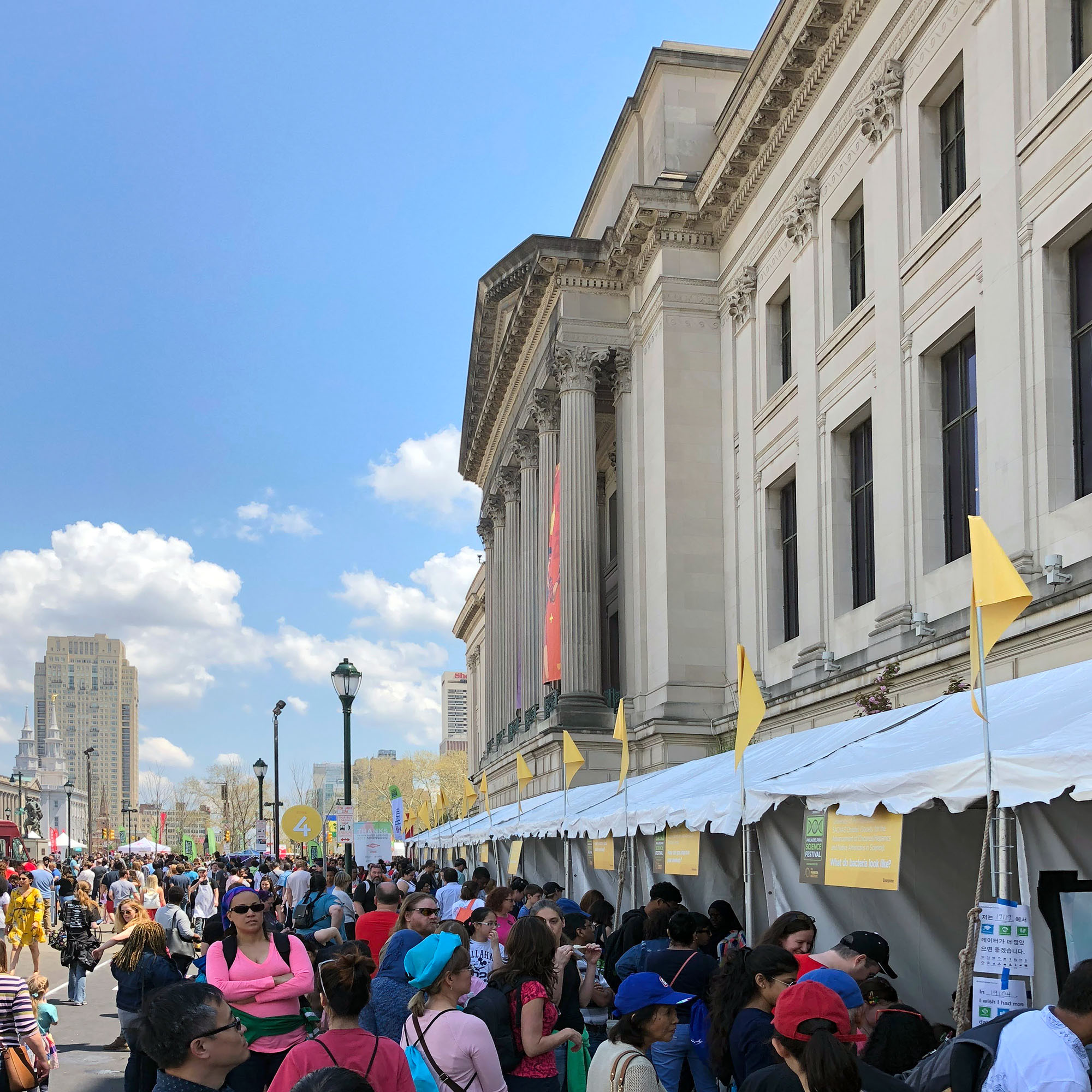 LRSM graduate students, post-docs, and faculty hosted interactive exhibits at the Philadelphia Science Festival's Science Carnival, on the Benjamin Franklin Parkway on Saturday, April 28, 2018.  This free, final event of the festival, engaged people of all ages about fields of science. This year, the LRSM sponsored two interactive exhibits at the Science Carnival: "How does levitation work?" run by the Yodh soft matter group, and "Can you move a train with magnets?" run by the Jariwala group from electrical engineering (see full list of volunteers below). The LRSM has participated in the Science Festival since 2011, its inaugural year.   Literally tens of thousands of interested people attended the all-day Carnival.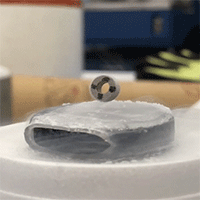 "Can you move a train with magnets?"
Ravindra Saxena (Masters student, Nanotechnology)
Stefano Roccasecca (Undergraduate student, Physics)
Akshaya Venkatakrishnan (Masters student, Nanotechnology)
Deep Jariwala (Professor, ESE)
"How does levitation work?"
Sophie Ettinger (PhD student, Physics)
Analisa Hill (PhD student, Physics)
Chandan Kumar Mishra (Post doc, Physics)
Alexis de la Cotte (Post doc, Physics)
Xiaoguang Ma (Post doc, Physics)
Arjun Yodh (Professor, Physics)
read more
---
8th annual Philly Materials Science and Engineering Day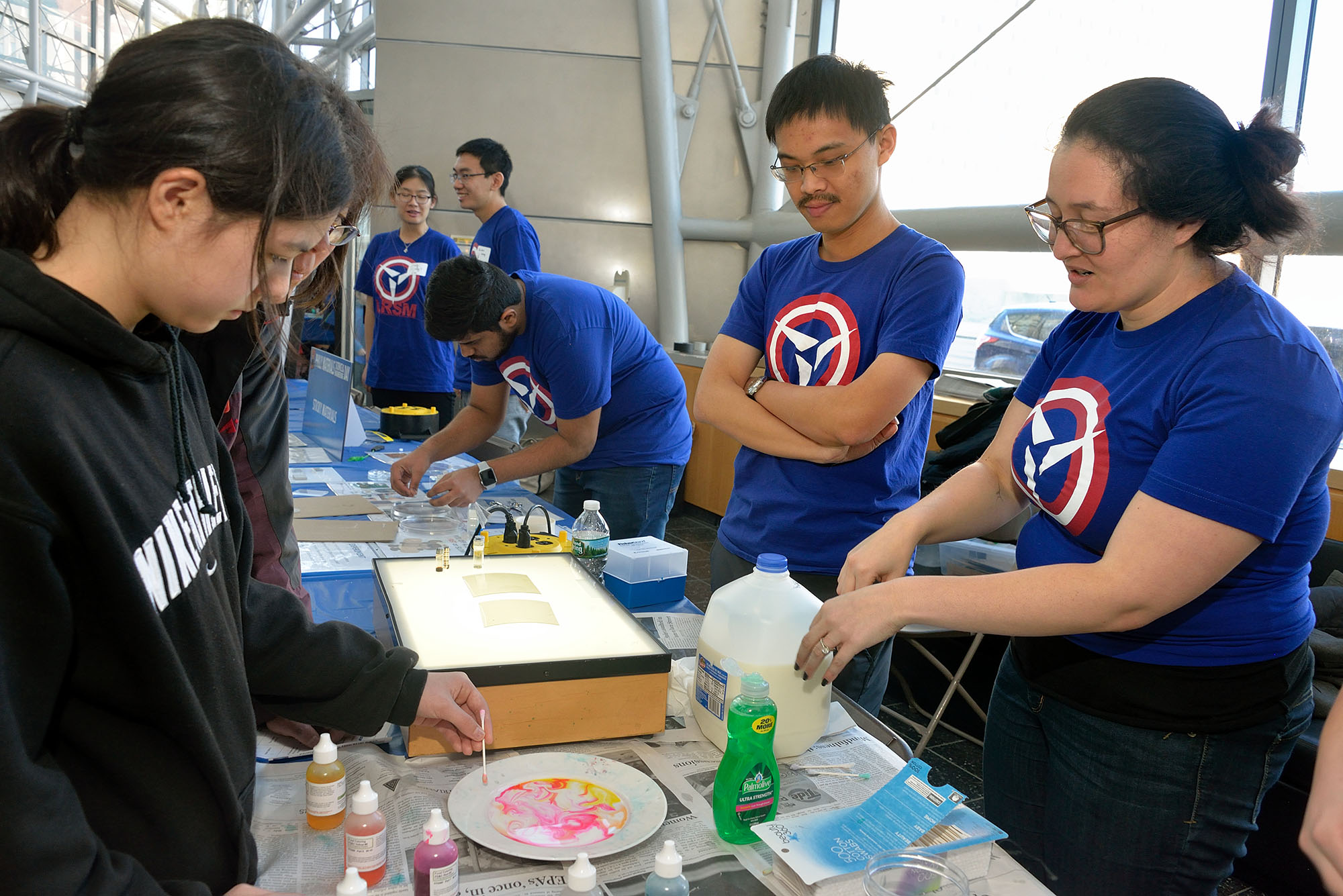 Saturday, February 3rd, 2018 saw the 8th annual Philly Materials Science and Engineering Day, a day-long festival hosted by Drexel University Materials Science department and the Penn MRSEC. This event has been held annually since 2011 with an average annual attendance of approximately 1,000 people. This year, volunteers taught Materials Science concepts to elementary and middle school-aged students and their families with hands on demonstrations and workshops. For example, MSE professor Eric Stach performed feats of levitation using high temperature superconductor materials while PhD candidate Lisa Mariani, from Kevin Turner's MEAM lab, explored soft materials' properties using everyday materials like strips of scotch tape. Nearly half of the Philly Materials Day demo tables were staffed by 65 graduate students, undergraduate students, and faculty from 12 LRSM-affiliated groups.
Other demonstrations included:
Magic Liquid Crystal: Is it a liquid or a crystal? (Shu Yang, MSE)
Tribology: principles of friction, wear and lubrication (Robert Carpick, MSE)
Chemical tools for tackling neurodegenerative disease (E. James Petersson, Chemistry)
Shrinky Dink Polymers (Karen Winey, MSE)
Bouncy Balls & Borax: Polymerizing Glue (Eric Schelter, Chemistry)
Diving Into Different Dimensions (Marija Drndic, Physics)
The surprising behavior of soft matter (Arjun Yodh, Physics)
Muggle Magic (Fakhraai, Chemistry)
Light and Color: From Molecules to LCD Screens (Lee Bassett, ESE)
Non-Newtonian Fluids (Steve Szewczyk, MSE)
Read the Penn Current Article
more information
---
IRG-1 Team Identifies Failure Signatures in Disordered Solids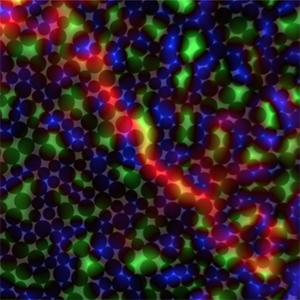 In a paper published in Science, a team of faculty from IRG-1 (Rearrangements and Softness in Disordered Solids) identified fundamental new connections between microscopic structure and dynamic rearrangements in glassy materials. In this truly interdisciplinary and multi-scale work, the team tested new ideas about "softness" in 15 different experiments and simulations spanning materials whose constituent size spans 7 orders of magnitude, and whose mechanical stiffness spans 13 orders of magnitude.
read article
---
Principal of Condensed Matter: In Honor of Tom Lubensky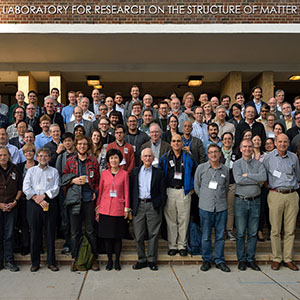 A special symposium, entitled 'Principal of Condensed Matter: In Honor of Tom Lubensky', took place at the LRSM November 3 and 4, 2017. Tom is a long-time and current member of the LRSM-MRSEC, and he is one of Penn's leading theoretical physicists. He was awarded the APS Buckley Prize and is a member of the National Academy of Sciences, in part for his foundational contributions to soft condensed matter physics. The symposium featured lectures from fifteen of this field's elite from all over the world leading off with a Quasi-crystal talk by Paul Steinhardt (Princeton), a former Penn faculty and LRSM member, and ending with an exciting talk about characterizing disorder by Paul Chaikin (NYU), a former graduate student, post-doc, and professor at Penn. In between were more speakers including Tom's son, David, who presented new research in biophysics. The symposium drew well over 100 scientists including many former students, post-docs, collaborators, and friends. The symposium dinner was held at The Study in University City on Saturday evening. Details of the event can be found at  http://www.lrsm.upenn.edu/event/tomfest/
news release
---
Celebrating the Life and Contributions of an LRSM Founding Father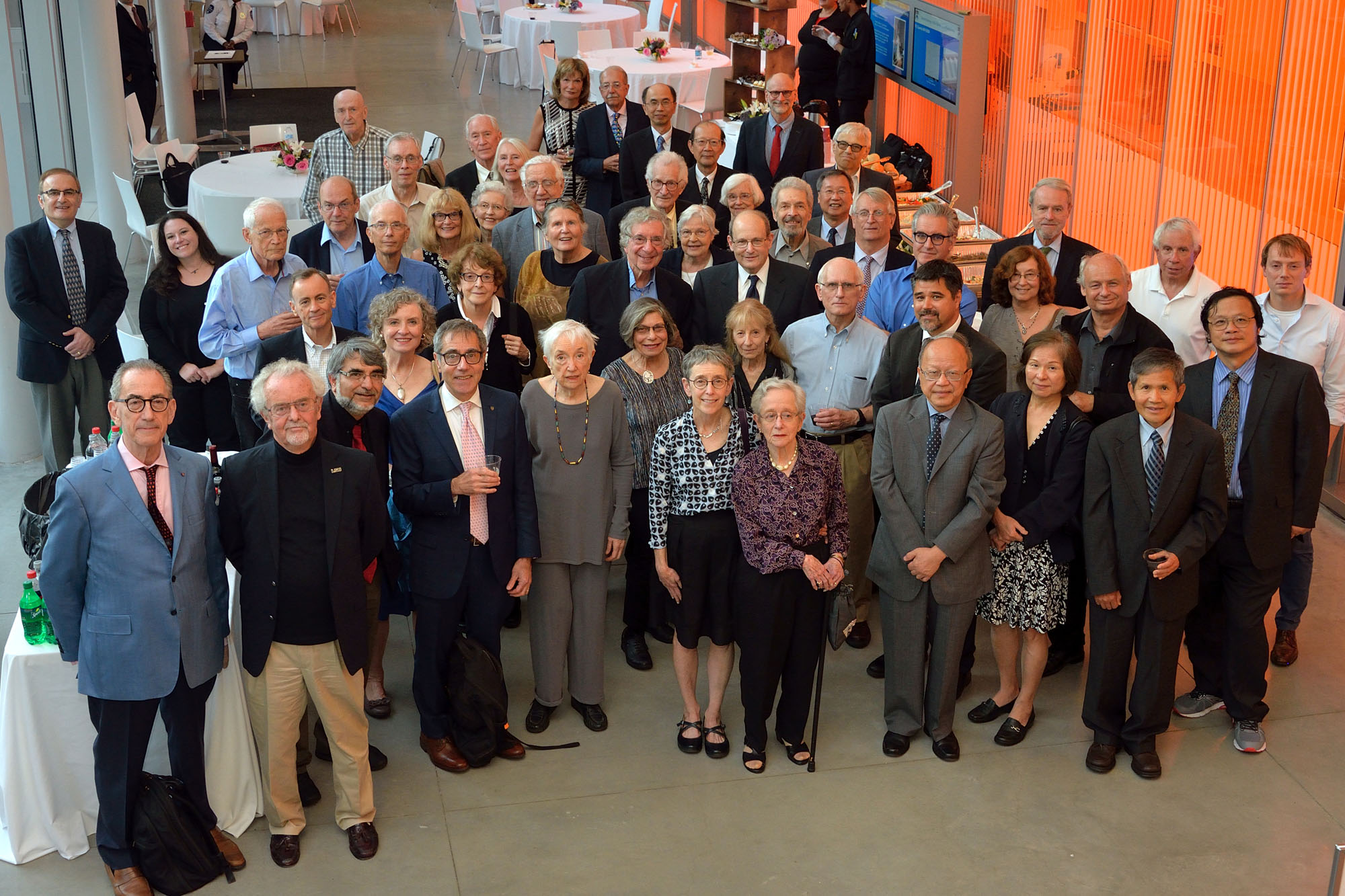 Approximately 75 colleagues gathered for an all-day memorial to celebrate the life and contributions of LRSM Founding Father, Elias (Eli) Burstein, who, along with Bob Maddin, Robert Hughes, and Norm Hixson, was the driving force in establishing the first academic, interdisciplinary materials lab in the USA in 1960 at Penn, and since then, the LRSM has garnered continuous center funding through 2023. The symposium event was held Friday, October 6, 2017, and featured stories about Eli's life and scientific achievements from his students and post-docs, faculty colleagues, current and former LRSM directors, and family friends.  The event concluded with a dinner in the Singh Center for Nanotechnology attended by Eli's wife, Rena, and family. Eli was a man of great stature in the physics community, both at Penn and throughout the world. He died in his 100th year on June 17, 2017.
more information
---
LRSM Awarded 2017-23 NSF Materials Research Science & Engineering Center (MRSEC)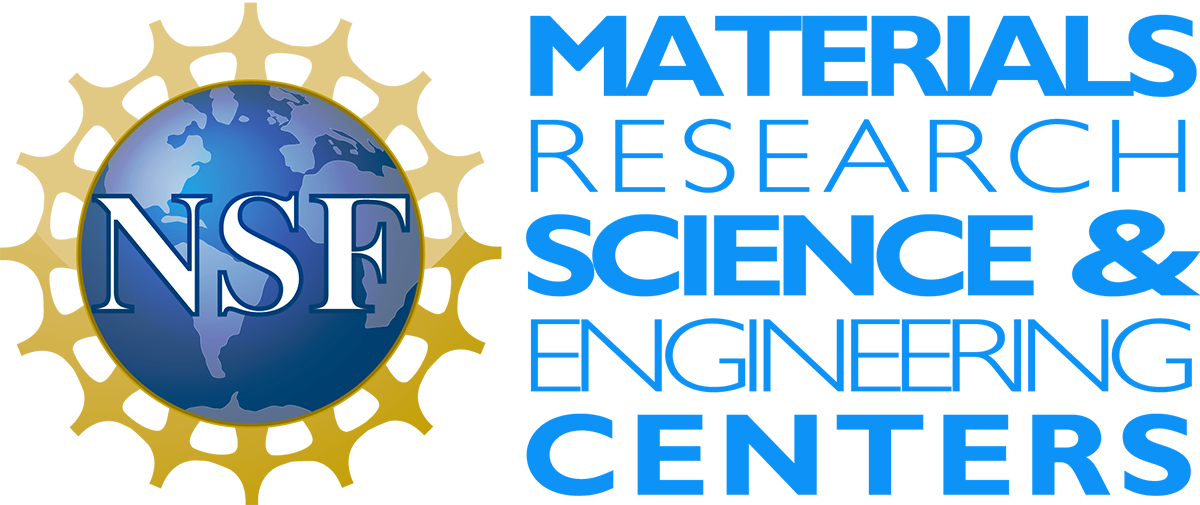 The Laboratory for Research on the Structure of Matter (LRSM) has been awarded a six-year, $22.6 million center grant from the National Science Foundation to support LRSM's work in cutting-edge materials. The new MRSEC, one of eight selected nationwide, provides crucial support for LRSM's education and outreach missions, its shared experimental facilities, and the research of three new interdisciplinary research groups (IRGs).
more information
---
Lisa Tran Takes Fifth Place in the Nikon Small World Competition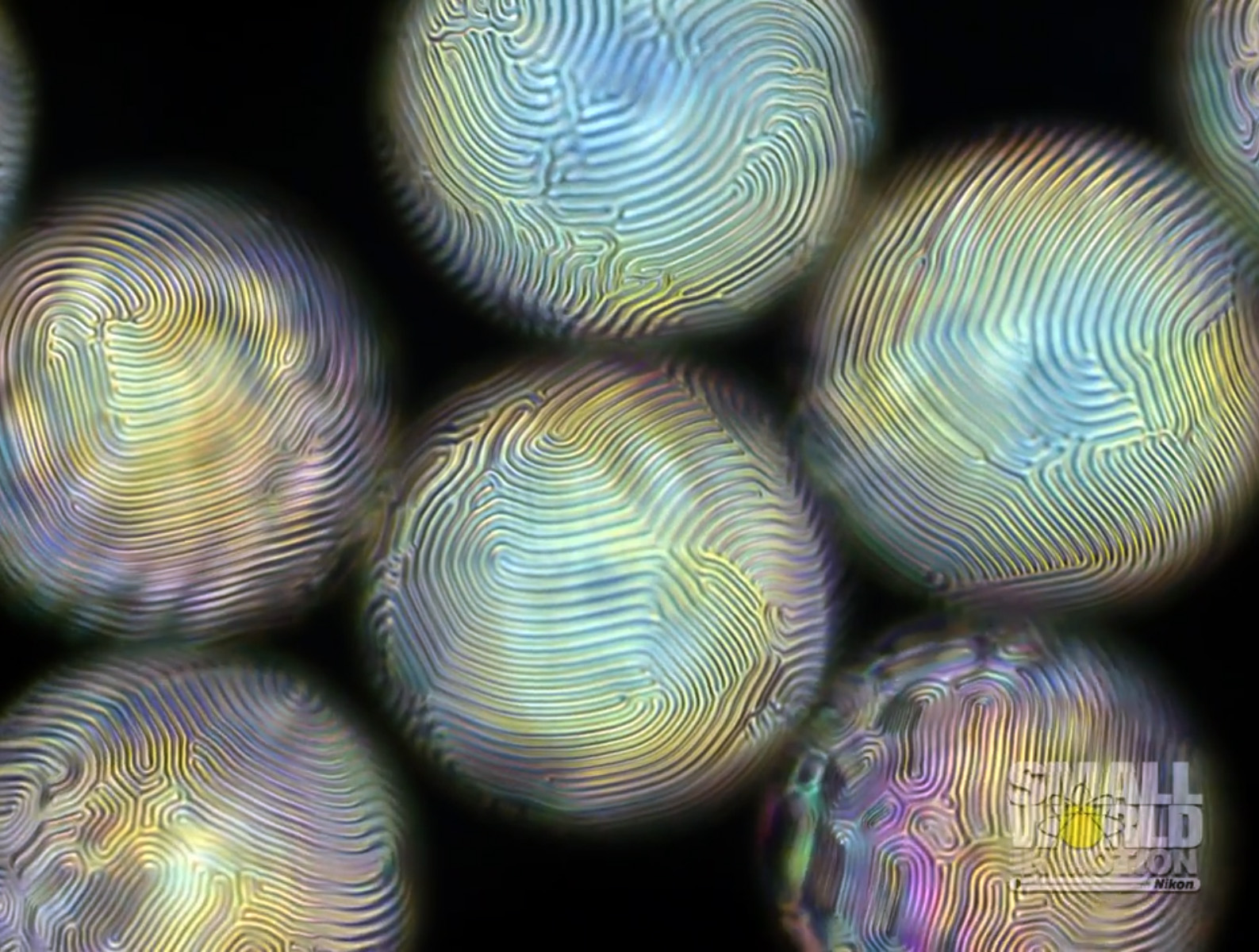 This video is of cholesteric liquid crystal double emulsions, with water in the inner and outer phases, and cholesteric liquid crystal in the middle phase. The inner water phase has excess salt, which causes the emulsion to swell over time, thinning out the liquid crystal shell. Surfactant is added into the outer water phase, and as the surfactant absorbs onto the liquid crystal-water interface, the cholesteric responds to the surfactant by forming stripes on its surface. The stripes continue to evolve as the shell thins due to the emulsion swelling.
more information
---
Collaboration demonstrates a new amorphous packing of organic molecules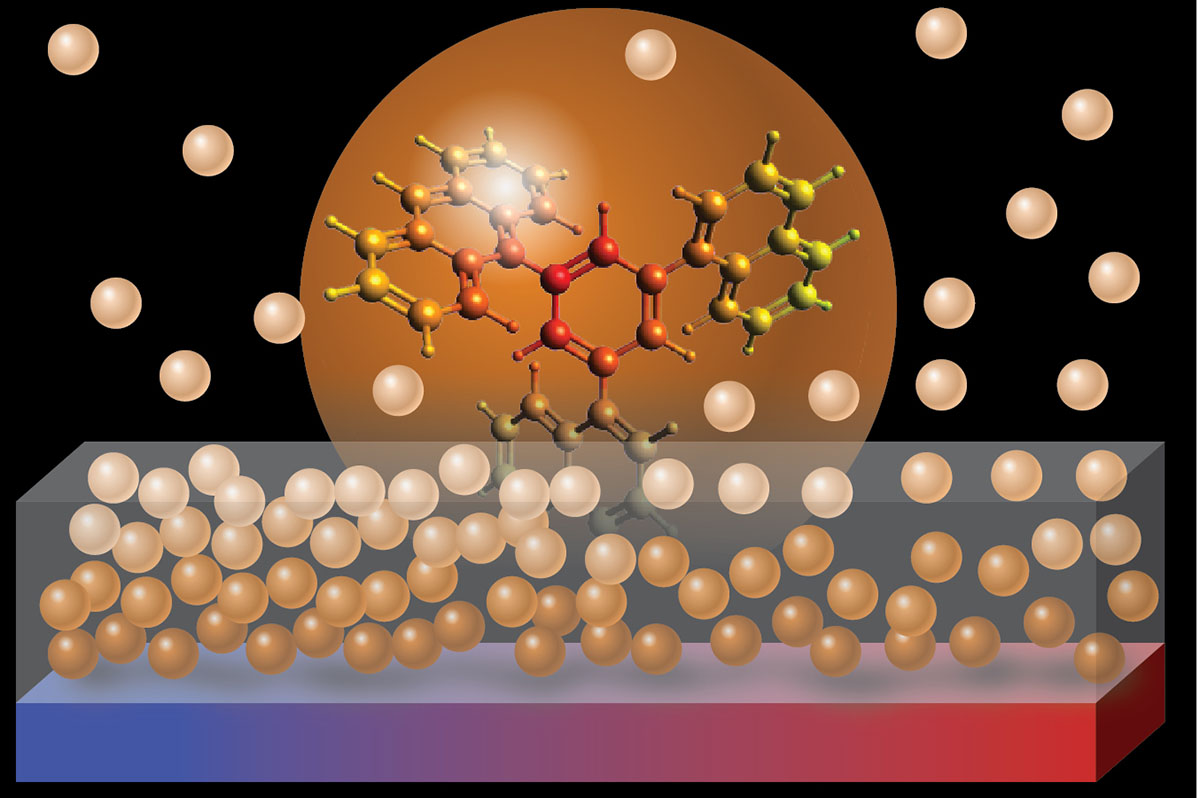 Stable glasses, disordered solids, are prepared by depositing molecules from a vapor phase onto a cold substrate. Stable glasses are typically birefringent, meaning that the index of refraction of light is different in the directions parallel and normal to the substrate. In most systems this is a result of molecules aligning in a particular direction as they condensate from the vapor phase into a deep glassy state. As such, if a molecule is spherically shaped, one would not expect to observe birefringence.
In a new study, Penn researchers Zahra Fakhraai, Patrick Walsh, James Kikkawa, and Joseph Subotnik designed a spherically shaped molecule and demonstrated that despite its round shape, the molecule can produce birefringent glasses upon vapor deposition. Through a series of experiments, graduate students Tianyi Liu and Annemarie Exarhos demonstrated that the birefringence in this system is due to the layer by layer nature of the deposition that allows molecules to pack more tightly in the direction normal to the surface during the vapor deposition. The denser the glass, the higher the value of birefringence. This process can be controlled by changing the substrate temperature that controls the degree of densification. This novel amorphous packing provides an opportunity to reveal fundamental properties of glasses at low energy states, a long standing question in solid state physics. This study was funded by National Science Foundation grants DMR-11-20901, DMR-1206270, CHE-1152488 and DMREF-1628407.
news release
---
LRSM Science Camp Expands Opportunities for Philadelphia Middle Schoolers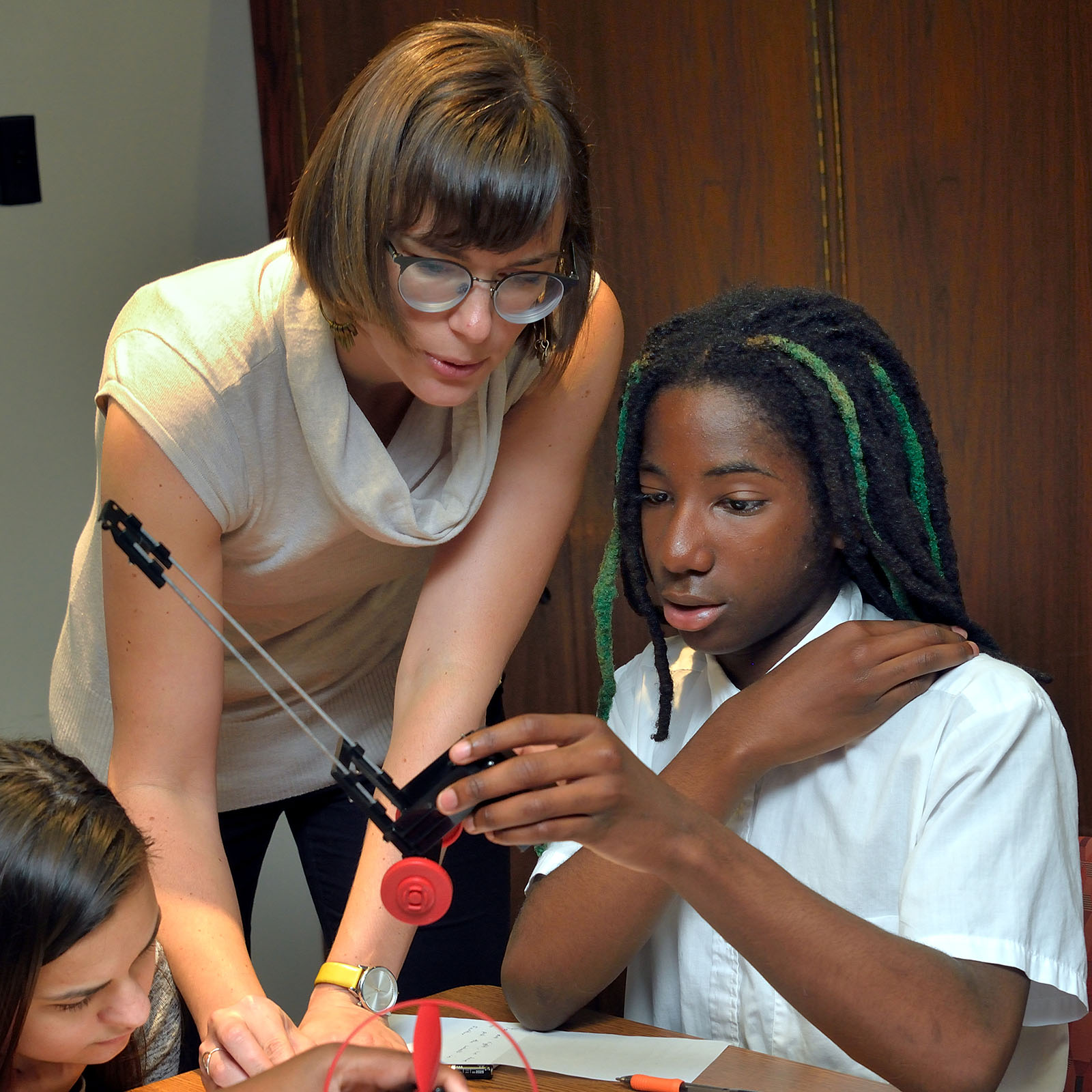 Since 2011, 7th grade students from Girard College, a boarding school for low-income students from single-parent homes, have spent a week at the LRSM learning about science, technology, engineering, and materials. This summer, for the first time, students from the Pennsylvania School for the Deaf joined the camp. In addition to science and college exposure, this new partnership created novel opportunities for students from both schools to form friendships across lines of difference.
news release
---
Alison Sweeney Identifies How Squid Have Evolved to See in Dim Ocean Water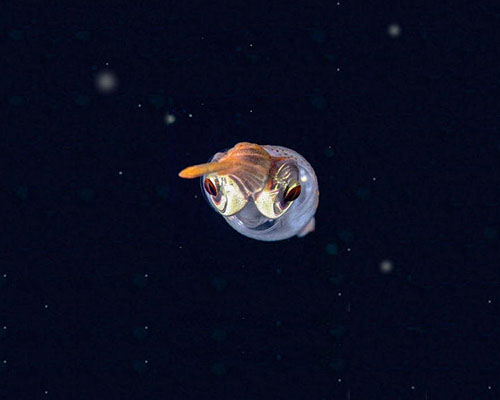 Alison Sweeney, Paul Heiney, postdoc Jing Cai and graduate students James Townsend and Tom Dodson of the School of Arts & Sciences have provided a detailed look into how self-assembled lenses allow squid to see in the dim waters of the ocean. This may one day allow researchers to understand the fundamental principles of self-assembly and to engineer better nanomaterials.
press release
---