Recent News
In Memoriam: Gilbert J. Sloan, Ph.D., 1928-2023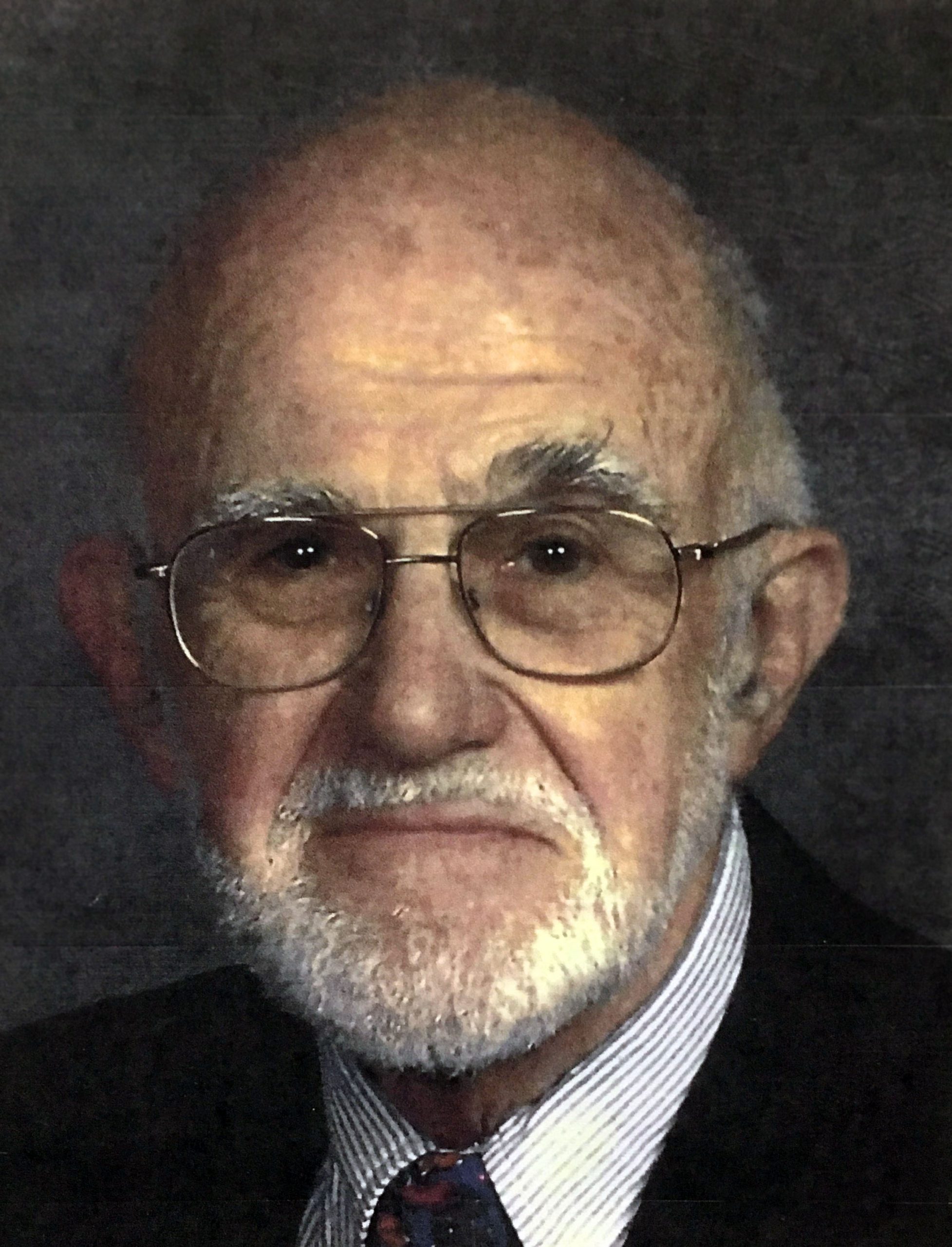 We are sorry to report the passing of Dr. Gilbert J. Sloan on May 25, 2023. He was 94 years old and still a volunteer in the LRSM for ~15 years. Gil retired from DuPont in 1994, having started with the company in the Central Research Department in 1953, after a successful career, first as a senior research scientist and later as Manager of Analytical Services. In 1972-3 he spent a sabbatical year as a visiting scientist at University College, Wales with Prof. Sir John Meurig Thomas, former director of the Royal Institution and Chair of Chemistry at Cambridge University.
read more
---
Philly Materials Day 2023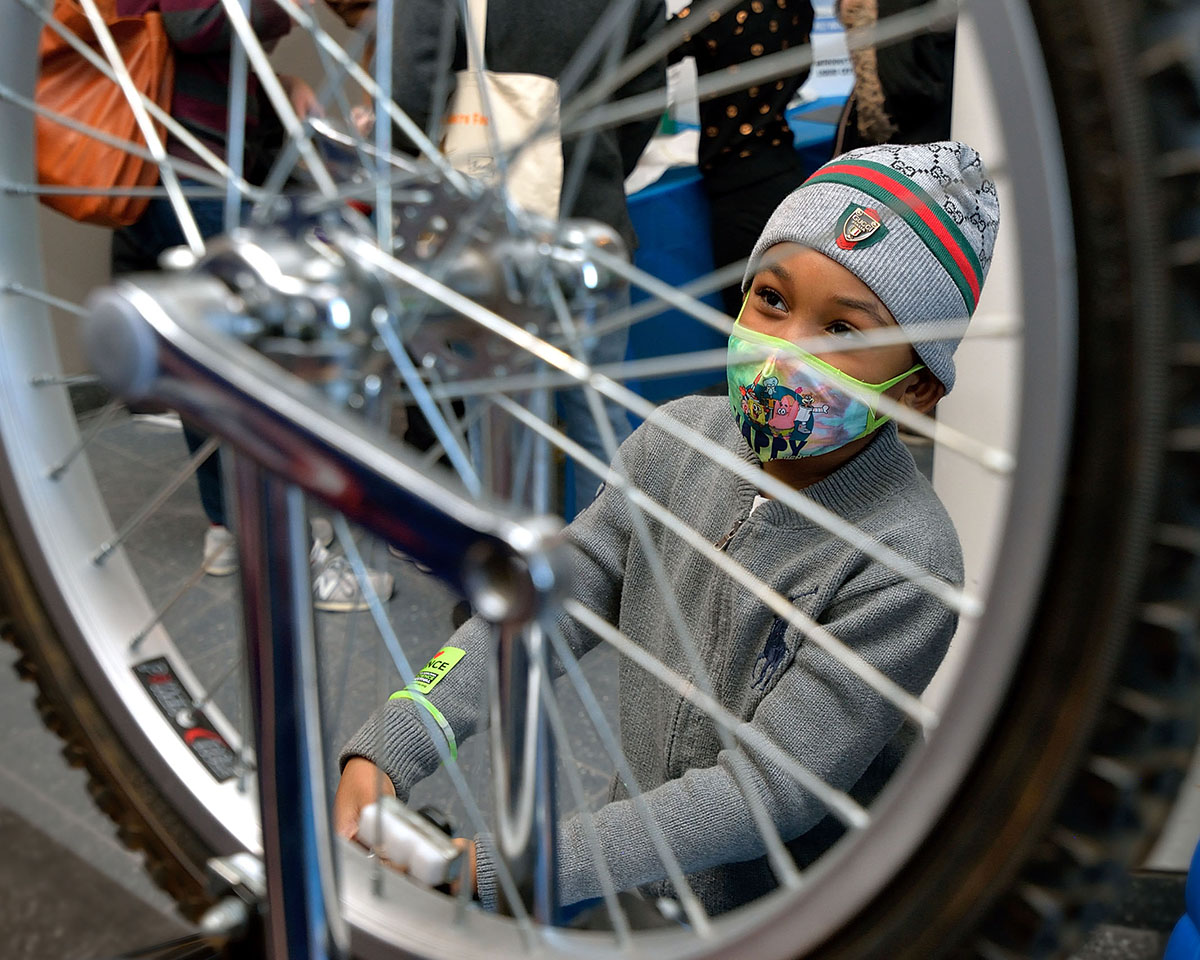 Philly Materials Day, a day-long science and engineering festival, returned to an in-person program this year on Saturday, February 11, 2023. More than 85 volunteers from 15 different LRSM-affiliated research groups combined forces with Drexel's Materials Science and Engineering department to run a series of hands-on demonstrations for more than 600 attendees (K-12 students and their families).
read more
---
Charles J. McMahon, Professor Emeritus, MSE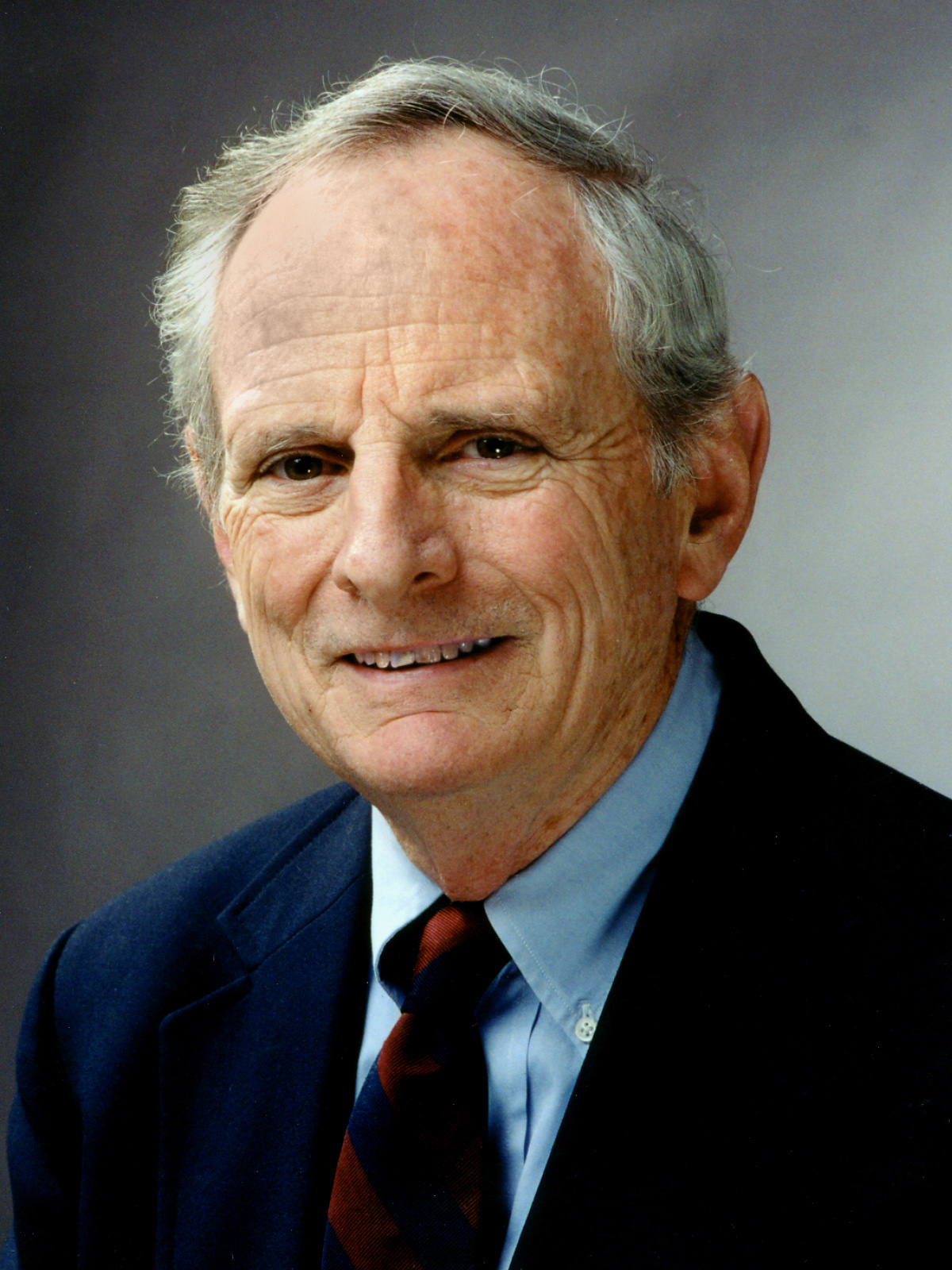 Charles J. McMahon, Professor Emeritus in the Department of Materials Science and Engineering, passed away on December 10, 2022, at the age of 89. Dr. McMahon earned a bachelor's degree in Metallurgical Engineering in 1955 from the University of Pennsylvania and returned in 1963 for a postdoctoral fellowship in the newly formed Department of Metallurgy and Materials Science (now the Department of Materials Science and Engineering). He joined the faculty of that department, where he remained throughout his career. In addition, he was a member of the LRSM community and a valued participant in ARPA- and NSF-MRL block grants.
read more
---
The Inaugural Diversity Equity Engagement at Penn in STEM Weekend Event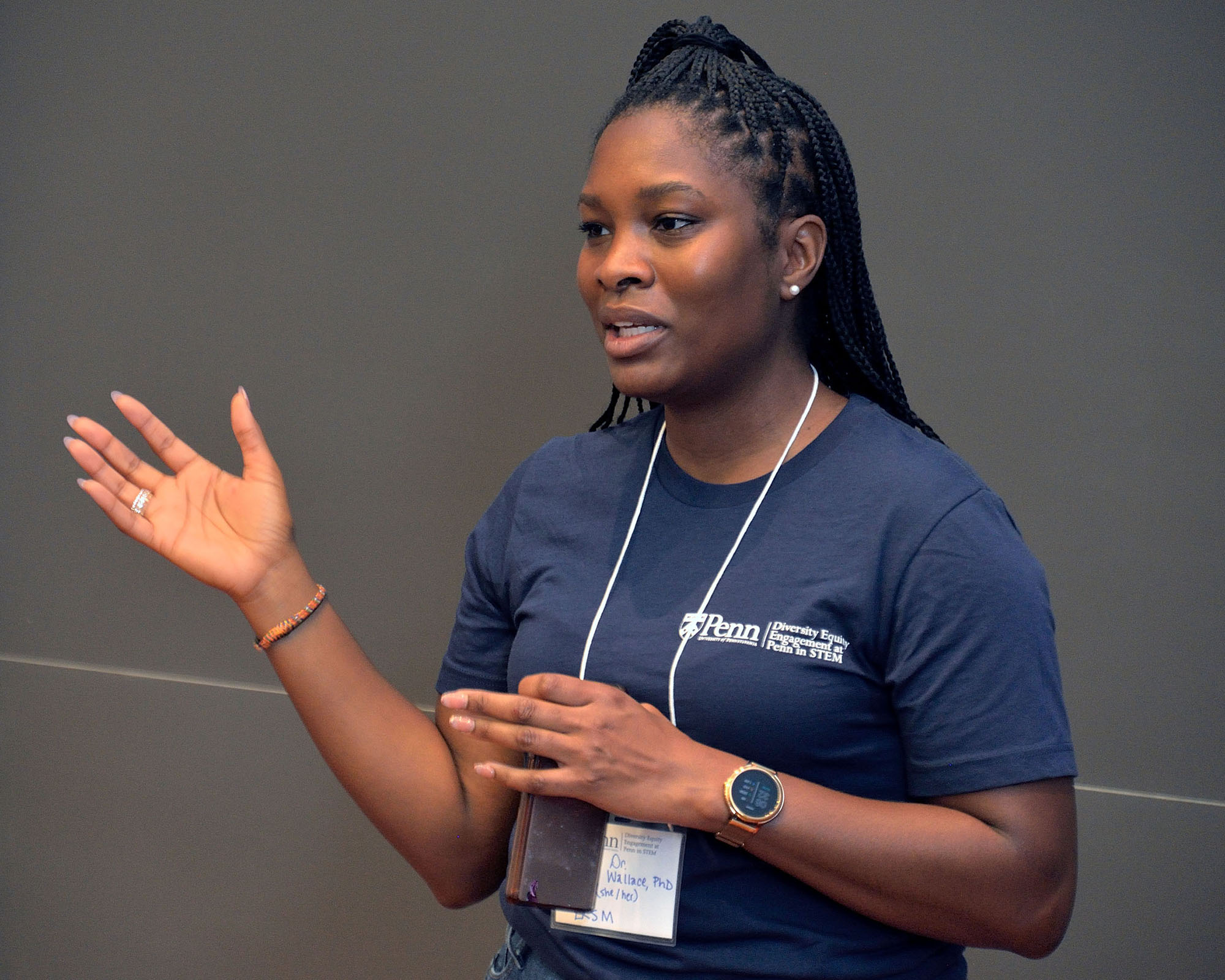 Dr. Ashley Wallace, the LRSM Assistant Director of Education and Outreach, coordinated the inaugural Diversity Equity Engagement at Penn in STEM (DEEPenn STEM) weekend that took place in person October 7-9, 2022. In an effort to address low representation of certain groups in science, technology, engineering and mathematics (STEM), DEEPenn STEM provided prospective graduate students from historically marginalized and traditionally underrepresented backgrounds with the resources to be successful in graduate school and related endeavors. Aiming to diversify graduate-level programs and the global workforce through methodical recruitment and retention efforts, DEEPenn STEM was created to serve as an integral part of the STEM pathway for students to pursue summer research experiences (ex: REUs) at Penn and successfully transition into graduate school and/or STEM careers.
news release
---
The Return of Science Cafés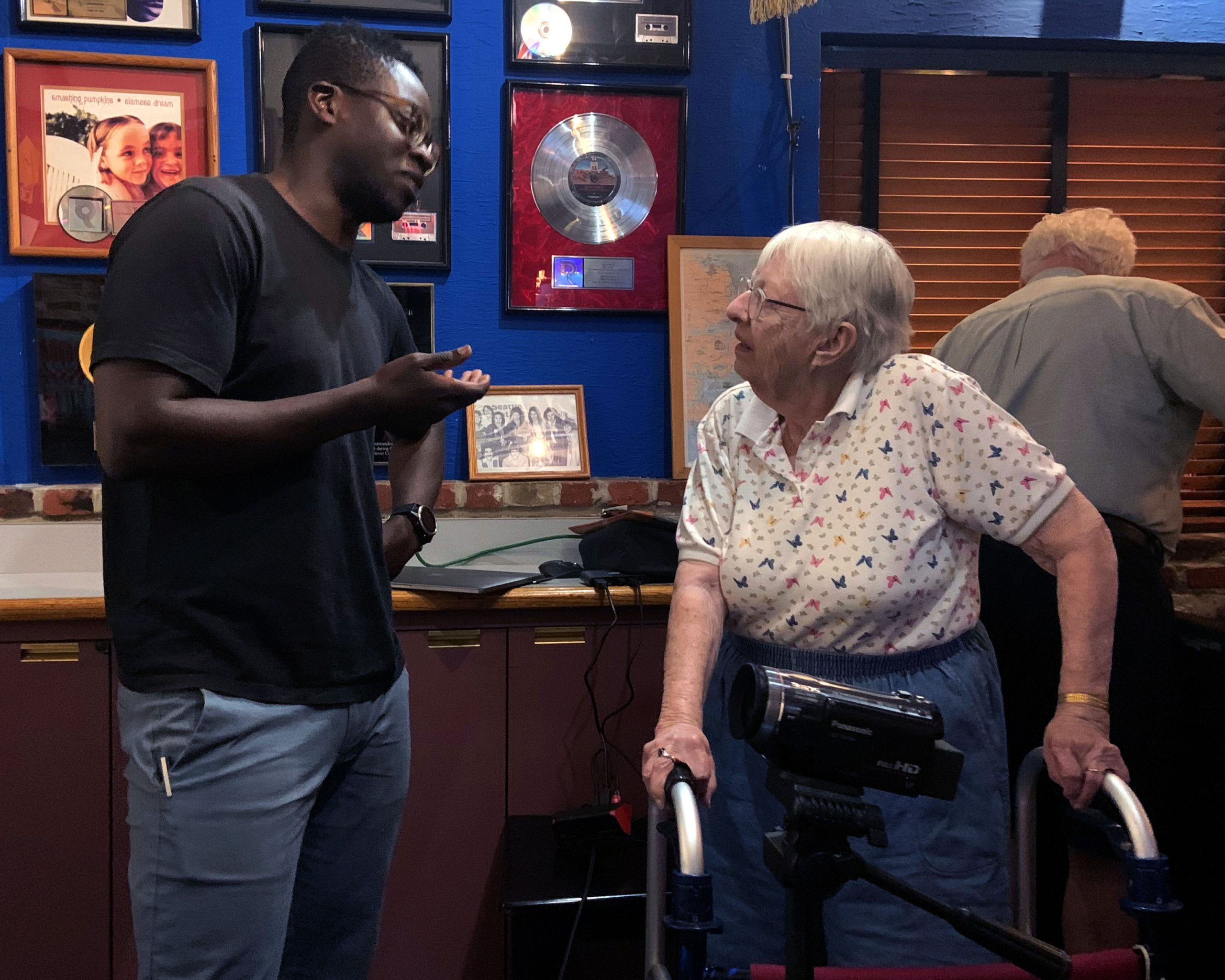 After a 2 1/2 year hiatus, the LRSM restarted its Science Café's in Wilmington Delaware, with a presentation by Ottman Tertuliano on August 23rd. "Breaking Bones at the Nanoscale to Heal Them," was quite a relatable topic with the, predominantly, older audience who were all too familiar with bone issues and repair. Ottman entertained, and enlightened those in attendance for 40 minutes, followed by questions from the captivated audience.
The LRSM Science Café's began back in 2010, in collaboration with the PBS Nova series "Making Stuff" and had been going strong until February of 2020, when it, like many other in-person events, was paused during the pandemic.  Many of the talks have been captured over the years and can be streamed from our video archives page, including this month's talk.
web page
---
A Half Century of Research and Educational Outreach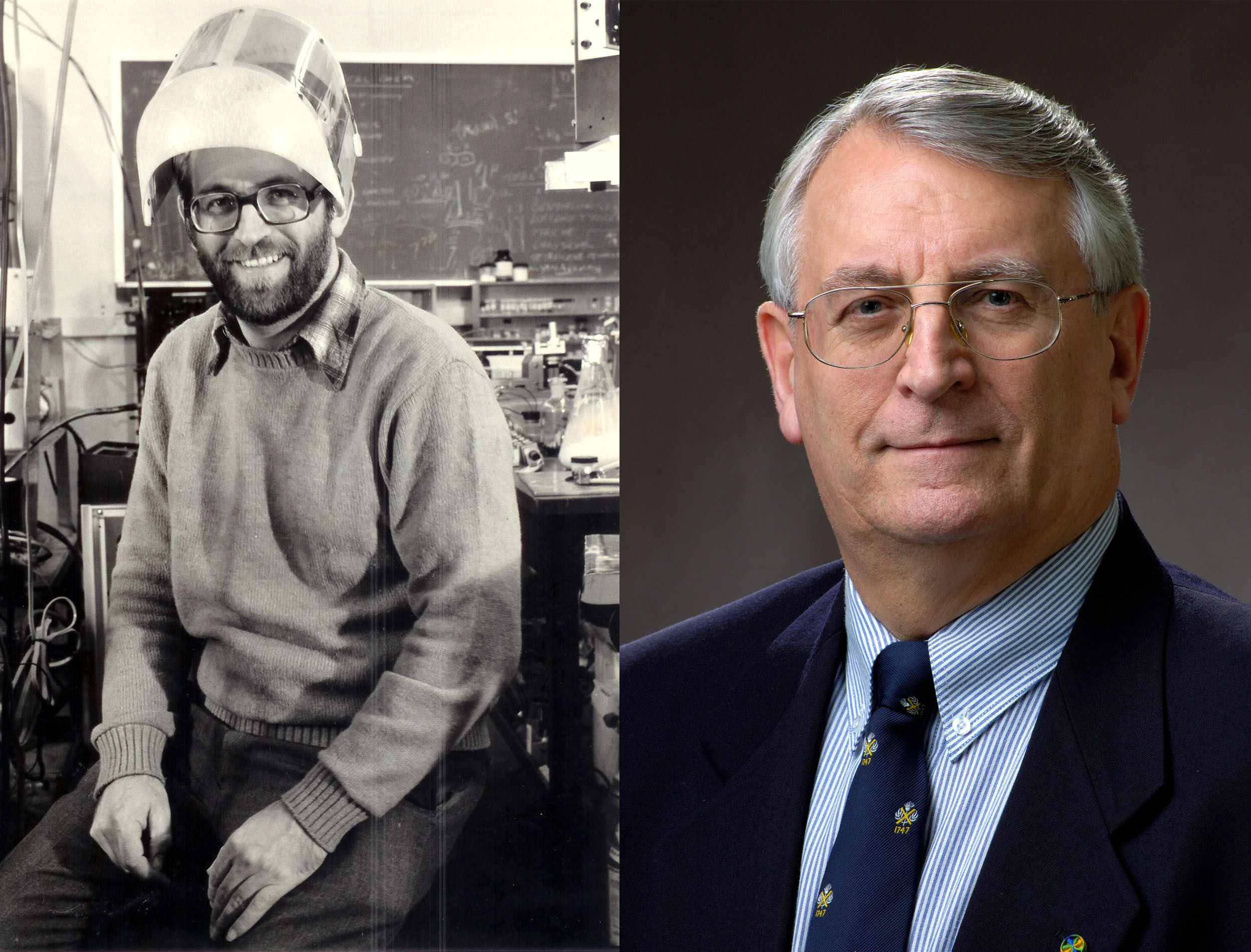 The 48th meeting of the North American Thermal Analysis Society (NATAS) Conference met at Case Western Reserve University August 1-5, 2022.  A special session was held entitled the "Andrew McGhie Honorary" organized by Janis Matisons from Intertape Polymer Group.  McGhie has been a longstanding leader in NATAS, and his contributions to thermal analysis was rewarded by the Mettler Award in Thermal Analysis in 2011.  In 1992, McGhie was also awarded the NATAS Outstanding Service Award and became a NATAS Fellow in 1989. He is also a Past President of NATAS (2007).
---
Collaboration Helps Decode the Structural Signals of Flow in Disordered Materials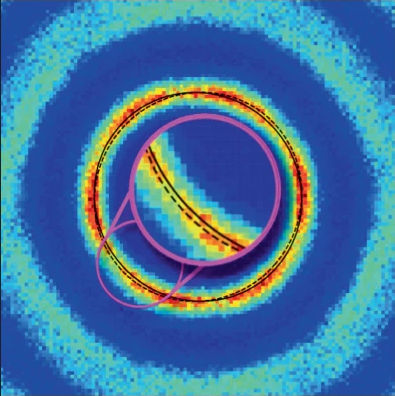 If you squeeze very gently, no toothpaste comes out of the tube. Increase the force a bit and the toothpaste suddenly begins to flow. This transition from "no-flow" to "flow" is called yielding, and it is a ubiquitous feature of disordered materials (e.g., dense particle suspensions, foams & emulsions, and metallic glasses). A study led by Larry Galloway, a graduate student in Paulo Arratia's lab, and Max (X.) Ma, a MRSEC alum from Arjun Yodh's lab, provides new insights on how the evolution of the material micro-structure, quantified using the concept of excess entropy, can be used to predict this yielding transition in disordered materials. To do so, the team employed novel experimental methods (Galloway, Keim, Ma, Arratia, Jerolmack, and Yodh), numerical simulations (Teich, Graham, Kammer, Arratia, Jerolmack), and theory (Galloway, Celia Reina). The team found that the quantity excess entropy can be used to characterize the sample microstructure, as well as to develop a phenomenological model that captures flow quite well in both experiments and simulations in cyclically sheared dense colloidal systems. In particular, the team finds that the inception of flow (i.e., yielding) is marked by the material loss of memory.
news release
---
Yang Group Develops Inflatable Photonic Displays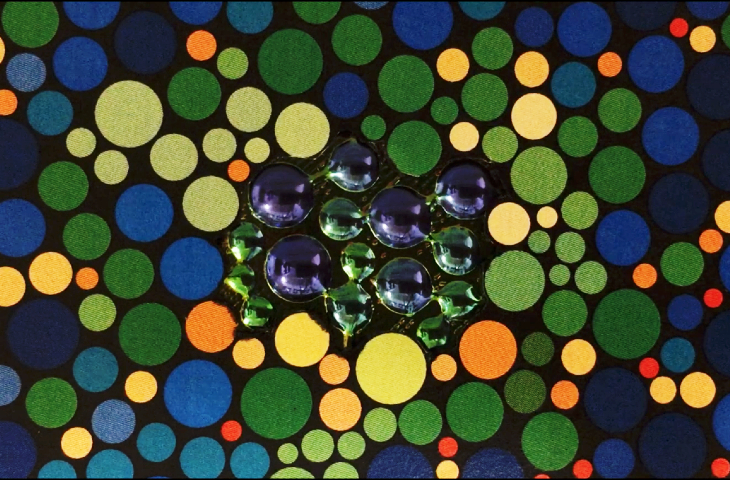 Se-Um Kim, a postdoctoral researcher in Shu Yang's lab, together with fellow postdocs, Young-Joo Lee and Dae Seok Kim, and graduate students Jiaqi Liu and Haihuan Wang, have developed a new photonic display platform via pneumatic inflation of thin membranes made from the main-chain chiral nematic liquid crystalline elastomers (MCLCEs), where the liquid crystal mesogens are arranged in a helix. By taking advantage of the large elasticity anisotropy and large Poisson's ratio (> 0.5), the researchers geometrically program the size and the layout of the encapsulated air channels to achieve broadband color shift from near-infrared to ultraviolet wavelengths with less than 20 % strain perpendicular to the helical axis of MCLCEs. Each channel could be individually addressed as a color "pixel" to match with surroundings or to display 7-segment digits. It overcomes physical constraints in traditional photonic crystals made from isotropic materials. The large degree-of-freedom in the layout of the pixels and the air channels, together with unique mechanochromic performance of MCLCEs offers new insights to create new biomimetic, highly responsive and complex photonic devices with relatively simple operations.
read article
---
The Perpetual Fragility of Creeping Hillslopes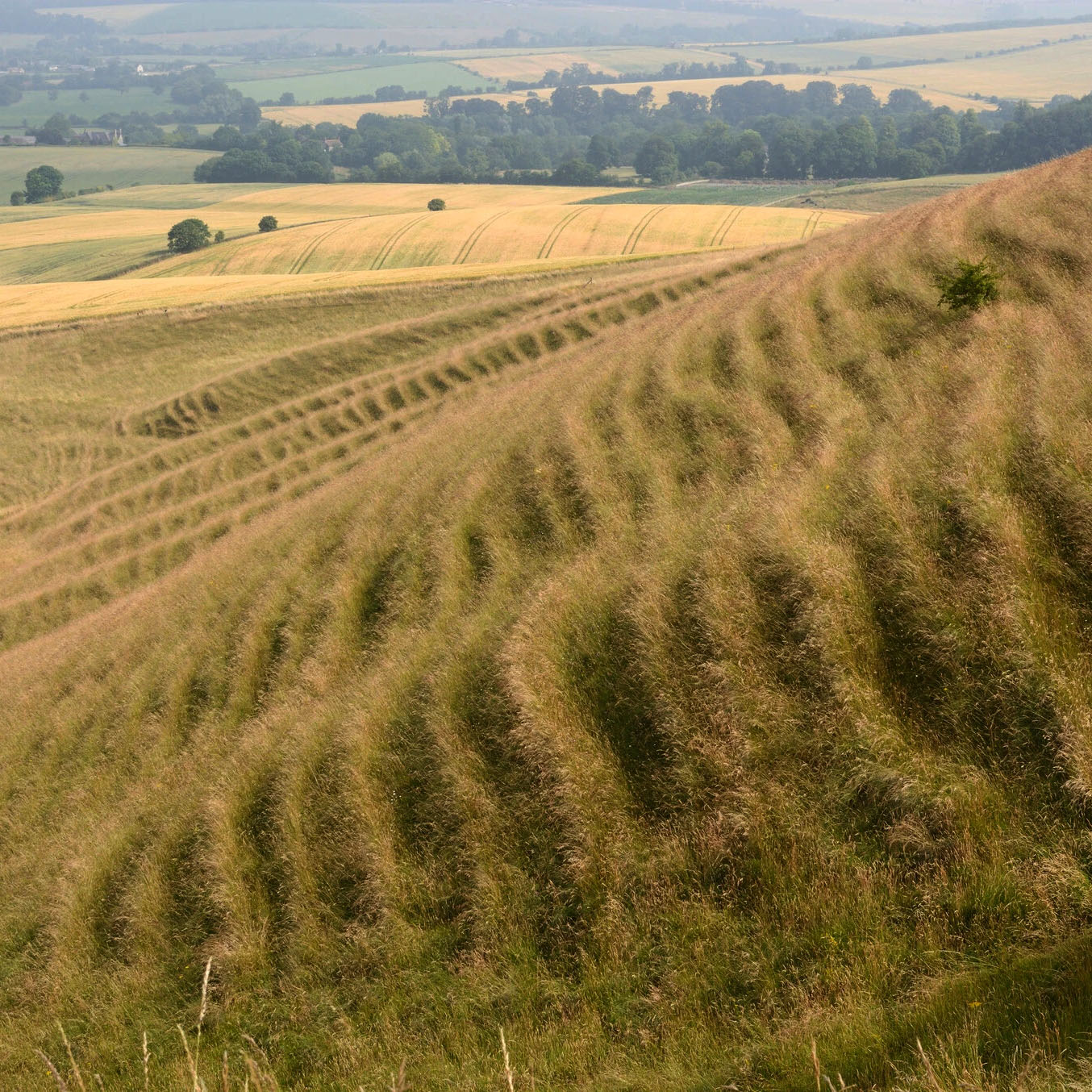 Pour a pile of sand onto a table. It will avalanche until the slope relaxes to the angle of repose, where friction prevents gravity from pulling grains downward. All experience tells us that the pile should then just sit there. By probing a seemingly static sandpile with a highly sensitive optical interference technique, however, our experiments have revealed a seething and ceaseless creeping motion. The dynamics of the sandpile are remarkably similar to a cooling glass, suggesting that mechanical disturbances in granular systems play a role akin to thermal fluctuations in glasses. This similarity can be harnessed to change the softness (or strength) of the sand pile by applying different disturbances. This work explains how ubiquitous granular materials such as soil move below their angle of repose, and how distinct perturbations may excite the catastrophic loss of strength that is associated with failure such as landslides. Our findings contribute to emerging evidence of deep connections in the mechanical behavior of disordered materials across scales, as part of IRG1.
press release
---
LRSM Awarded New PREM Grant
A Partnership for Research & Education in Materials (PREM) between the University of Puerto Rico (UPR) (Humacao and Cayey undergraduate campuses) and the University of Pennsylvania (PENN) Materials Research Science & Engineering Center (MRSEC) will sustain a long-term and successful collaboration between UPR and PENN that began in 1998. The program will advance scientific discovery and technical development by widening and diversifying the amount of current and potential participants doing high-quality research. It strengthens research thanks to an active year-around collaboration between researchers at the two Hispanic-serving institutions and PENN on subjects as the study of novel carbon-based materials with interesting electrical properties and the modification of surfaces of common materials that can be used as sensors and purification devices. This rich research environment serves as the base for expanding and developing a pipeline model that has proven to be successful in increasing the mentioned underrepresented group in research careers. The model focuses on the recruitment, retention, and graduation of undergraduate Hispanics, women, and Afro-Latin students from disadvantaged backgrounds (low income, first-generation in college) into materials research. It begins as early as PreK-12 with outreach activities to make youth aware of exciting and rewarding research careers in materials, and then doing actual research during their college studies starting at freshman and sophomore levels.
news release
---
Congratulations to the 2021 MRS Fellows!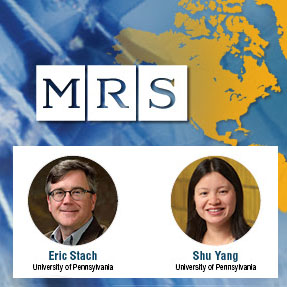 Please join us in congratulating Professors Eric Stach and Shu Yang on being selected as Fellows of the Materials Research Society. MRS Fellows are recognized for "sustained and distinguished contributions to the advancement of materials research".
Eric Stach was recognized "For the innovative development and application of in situ and operando methods for the characterization of nanoscale phenomena in materials, largely through transmission electron microscopy".
Shu Yang was recognized "For outstanding contributions to the design, synthesis, assembly, and fabrication of responsive, foldable, and buildable soft and bioinspired materials, and for pioneering research on mechanical instabilities and photonic structures."
You can read more about this award through the link below.
news release
---
Mark Licurse, Engages Students via Remote Learning and Tabletop SEM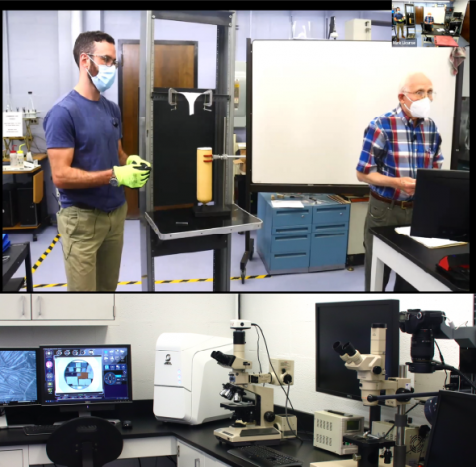 This past fall, 2020, LRSM's Director of Education and Outreach, Dr. Mark Licurse, and Prof. David Pope, Department of Materials Science and Engineering, developed a new online-only class "Failure Analysis of Engineering Materials." The class was featured by Penn Engineering Today in an article by Melissa Pappas. The spin was that it was originally planned to be even more hands-on than other classes, focused on real-world problems and failures, but the pandemic forced them to start from scratch to ensure students could engage virtually. "We had designed this course to be very hands-on and expose students to real-world situations where materials fail, break or collapse, having potentially devastating consequences," says Licurse. "We would ask students to act like detectives to figure out how and why a material had failed, showing the applicable significance of materials science and mechanical engineering." 
Luckily, they were able to take many illustrative images using a new tabletop Scanning Electron Microscope, purchased with help of the Penn MRSEC. The resulting class was well-received with high levels of student engagement. Clearly the pandemic is changing all aspects of life, but from here the question will be how will this class' success shape future versions of the class? This remains unknown, but lessons learned will immediately be applied to the LRSM's Summer Course in Materials Science for High School Students (the Penn Summer Science Initiative).
read article
---
Arjun Yodh Receives Michael S. Feld Biophotonics Award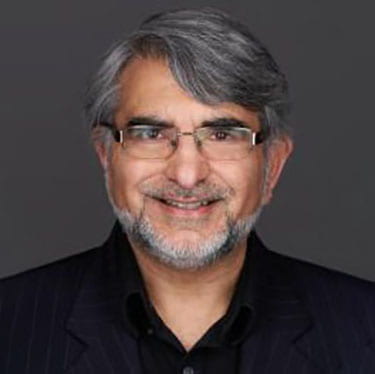 Please join us in congratulating Prof. Arjun Yodh, on being selected as the 2021 recipient of The Optical Society of America (OSA) Michael S. Feld Biophotonics Award. Arjun is being honored specifically for pioneering research on optical sensing in scattering media, especially diffuse optical and correlation spectroscopy and tomography, and for advancing the field of biophotonics through mentorship.
The Michael S. Feld Biophotonics Award honors Prof. Michael Feld for his fundamental contributions to applications of photonics technologies to solving biomedical problems.  Established in 2012, the Feld Biophotonics Award recognizes individuals for their innovative and influential contributions to the field of biophotonics, regardless of their career stage.  The scope of the award encompasses all areas of biophotonics ranging from fundamental optics discoveries in biology to development of new theoretical frameworks and novel instrumentation to clinical translational research for biomedicine. 
You can read more about this award through the link below.
Congratulations, Arjun on this well-deserved recognition.
news release
---
LRSM Serves Philadelphia Area High School Students in Penn No-cost Virtual Summer Program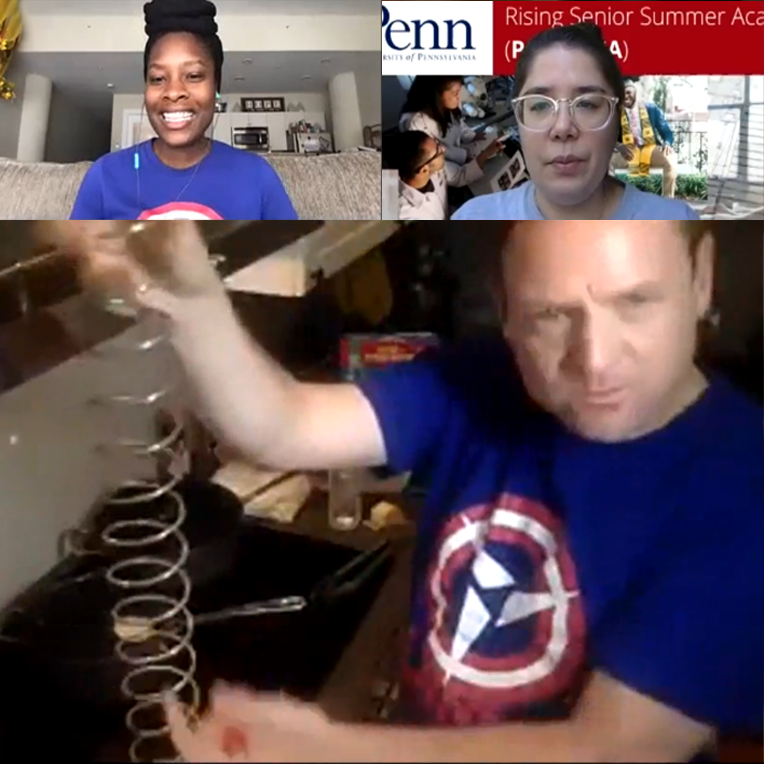 In July 2020, the LRSM contributed to the inaugural University of Pennsylvania Rising Scholar Success Academy (PennRSSA), a free-of-cost four-week summer program for rising seniors in the Philadelphia area. The entirely virtual program was a collaborative effort between the Provost's Division of Student Engagement and 8 Schools of the university. The program consisted of both live and asynchronous learning with the purpose of immersing "… rising seniors in an academic, career, and post-secondary preparatory experience." The LRSM provided content to 807 rising seniors (57.89% women, 41% underrepresented minority) from 82 different high schools in the area as part of the PennRSSA "Academy" portion of the program. Various materials science concepts were covered in the form of pre-recorded videos by Schuyler Patton, a local high school teacher, as well as supplemental readings, learning checks, and unit tests. The schedule also included two days of live engagement with the students, where Dr. Wallace facilitated an icebreaker and Q&A segment while Schuyler led the live demonstrations (i.e. Introduction to Materials & Cooking with Materials). Learn more about RSSA here.
news release
---
Agarwal Group Creates Helical Topological Exciton-Polaritons, a New Type of Quasiparticle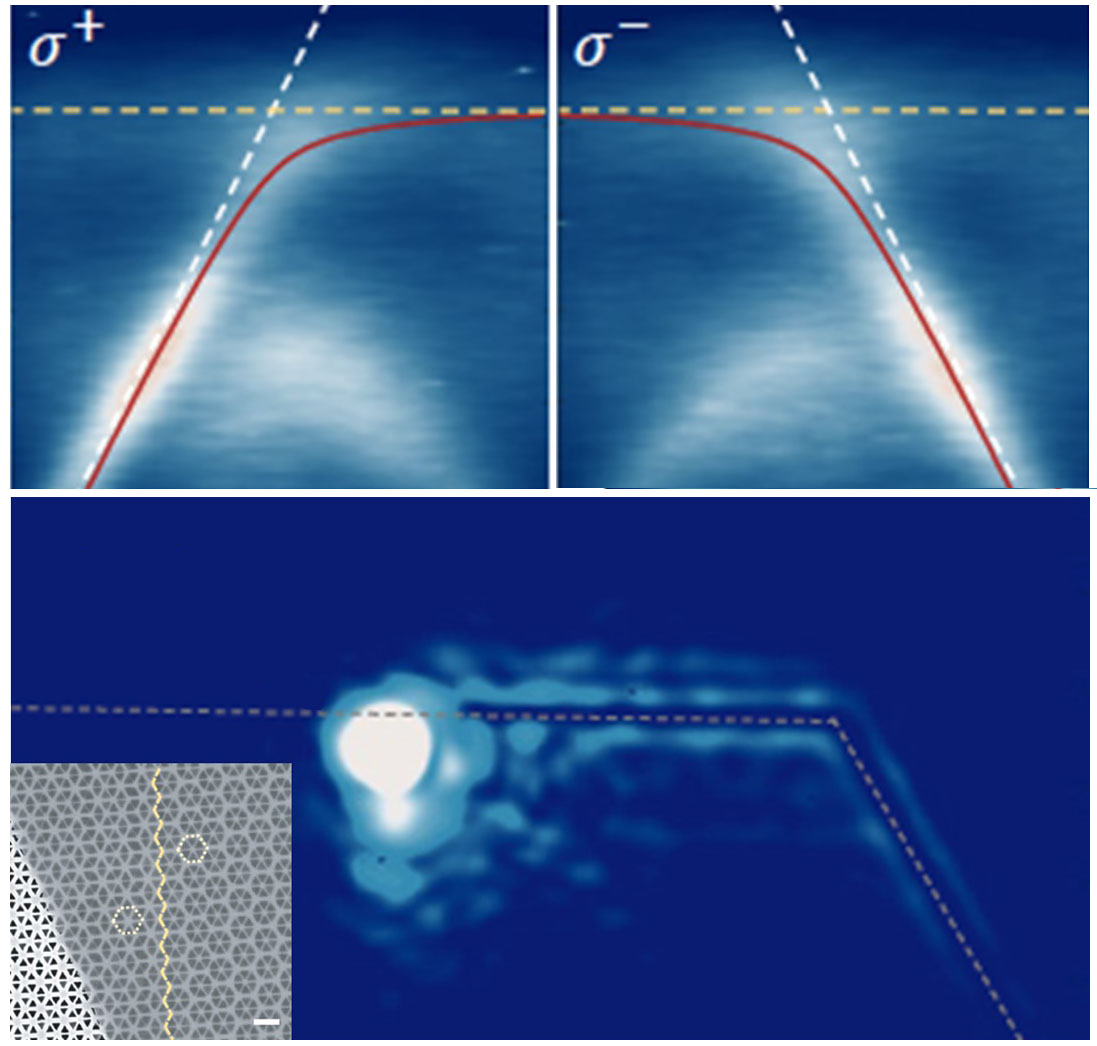 A study from MRSEC seed led by Ritesh Agarwal published in Science, reports a new type of quasiparticle, helical topological exciton-polaritons in a system of monolayer of tungsten sulfide strongly coupled to a photonic crystal. Exciton-polaritons, which are half-light half-matter quasiparticles inherit useful properties of their constituents but typically suffer from scattering losses. By creating a new type of topological insulator for polaritons, the Agarwal group demonstrated propagation of polaritons around sharp bends with no backscattering losses. In addition, due to spin-momentum locking, the polaritons with opposite spins (helicities) were transported to different directions. These studies were performed at relatively higher temperatures (200K) and without the need for strong magnetic fields, which make them promising for fundamental studies and device applications. Topological helical polaritons provide a new platform for developing robust and tunable polaritonic spintronic devices for classical and quantum information processing applications.
news release
---
Quick News Links
Eric Stach to Serve as MRS Vice President news release
Paulo Arratia & Shu Yang create innovative water collecting devices news release
Karen Winey Named AAAS Fellow news release
Randall Kamien Named APS Editor in Chief news release
John Crocker and Robert Riggleman use "Metadynamics" to find Rare Low-energy Canyons in Glassy Materials news release
Liang Feng Creates Microlaser Chip Technology that Communicates in "Qudits" news release
Deep Jariwala and Eric Stach win the Nokia Bell Labs Prize  news release
Liang Wu Insights Into Properties of Recently Discovered Family of Superconductors news release
Deep Jariwala Redesigned FETs for Energy-Efficient Chips news release
Arratia & Jerolmack Investigate How Mudslides Move news release
Karen Winey Receieves ACS Award in Polymer Chemistry  announcement
Arratia & Jerolmack Help the Philly Orchestra with Their Flow news release
Deep Jariwala & Liang Wu Discover How a Magnetic Property Can Manipulate Light in Semiconductor Materials  news release
Charlie Johnson, Bo Zhen and Ritesh Agarwal demonstrate topological control capabilities in an acoustic system.  news release
Karen Winey and a New Class of Polymers That Can Improve Nanopatterning  news release
Ritesh Agarwal and Eugene Mele uncover unexpected properties in a complex quantum material news release
Chinedum Osuji, presented 2021 Intel Outstanding Researcher Award news release
Douglas Durian elected 2021 AAAS Fellow news release
Zahra Fakhraai Receives ACS WCC Award news release
Rob Riggleman & Eric Stach, Along With Other Penn Researchers, Are Refining Data Science news release
Deep Jariwala & Eric Stach Develop New Atomically Thin Material news release
Bo Zhen, 2021 winner of the International Commission for Optics (ICO) news release
Eric Detsi & Eric Stach receive NSF Grant to develop more eco-friendly batteries news release
Charlie Johnson study of atomically-thin, twisted graphene with unique properties news release
Karen Winey uses DEXS to Design New Fuel Cell Electrolyte news release
Zahra Fakhraai describes thin films of glass can be fabricated denser and more stable news release
The 11th annual Philly Materials Day is virtual at www.phillymaterials.org
LRSM Awarded New PREM Grant news release
Shu Yang appointed chair in Materials Science and Engineering and Chinedum Osuji as chair in Chemical and Biomolecular Engineering
Eric Detsi Nanoscale Studies for 'Next-gen' Li-ion Batteries read article
Deep Jariwala, FE-FET could make chips more space efficient and powerful read article
Chinedum Osuji New Filtration Membranes with Uniform, One-nanometer-wide Pores read article
Liang Wu "Dials" in the Magnetism read article
Kane and Mele - Beyond Topological Insulators read article
Bo Zhen Named 2021 Sloan Research Fellow news release
Liang Wu studies new regime for analyzing properties of topological materials news release
Marija Drndić group fabricate materials with single atom-sized pores for liquid and gas filtration. news release
Eleni Katifori, awarded the 2021 APS Early Career Award for Soft Matter Research. news release
Eric Stach & Zahra Fakhraai partner with others in initiative to advance solar energy research news release
Virgil Percec describes a new approach for creating realistic synthetic cells news release
Daeyeon Lee Named Evan C Thompson Term Chair for Excellence in Teaching news release
Shu Yang, other Penn Researchers, Archimedic and NextFab address the facemask shortagemore at Open Medical
Douglas Jerolmack and Paulo Arratia find the size of particles matters news release
Agarwal & Feng describe novel ways of increasing information density in optical communication networks news release
Randy Kamien uses LRSM testing equipment on Kirigami designs news release
Eleni Katifori describes how vascular networks create a diverse array of structures and designs.  news release
Andrea Liu researches materials with 'memory' news release
Liang Wu Receives the William L. McMillan Award, Forbes 30 Under 30  news release
Liang Feng is Working on New Topological Insulators That Reroute Photonic 'Traffic'  news release
Marija Drndić Organizes NSF Workshop "Enabling Quantum Leap"  news release
Zhen & Mele Discover New Topological Phases news release
LRSM's Xeuss 2.0 X-ray scattering instrument is helping the Murray group design better fuel cells news release
Agarwal, Kane, Mele, and Rappe Research Quantum Materials That Can Be Controlled With Light news release
Shu Yang Demonstrates Reversible Adhesive That Works Like Snail Slime news release
Lee Bassett Designs Nanostructured Diamond Metalens For Compact Quantum Technologies news release
Bo Zhen is pushing the boundaries of optics news release
Ivan Dmochowski - Alan MacDiarmid Term Professor news release
Liang Feng - NSF Career Award news release
Deep Jariwala - YIP Award news release
Charles Kane and Eugene Mele receive the BBVA Foundation Frontiers of Knowledge Award news release
Virgil Percec, the chemistry behind cellular communication news release
Lee Bassett Develops Room Temperature 2D Platform for Quantum Technology news release
Andrea Liu and Eleni Katifori characterize the limits of multitasking in biological networks news release
Marija Drndić insights into atomically thin materials using nanoscale images of 2D membranes news release
Charles Kane and Eugene Mele thank the Electrons while accepting their Breakthrough Prize news release
Randall Kamien and Mike Tanis - the Art of Kirigami news release
Igor Bargatin - Ultrathin, Ultralight 'Nanocardboard' news release
Zahra Fakhraai is the 2019 Recipient of the John H. Dillon Medal news release
Congratulations to LRSM-MRSEC faculty John C. Crocker & Shu Yang Elected to American Physical Society Fellowship news release
Shu Yang & Alison Sweeney "Inspired" Future with Giant Clams news release news article
Eric Stach & First JEOL NEOARM in the United States news release
Shu Yang & Randall Kamien are Making Complex 3-D Surfaces with 2-D Sheets news release
Kathleen Stebe, with Randall Kamien, reveal surprising insights into how cells respond to surface curvature news release
Raymond Gorte Elected to National Academy of Engineering news release
Zahra Fakhraai and Elizabeth Rhoades develop motion capture-like technology for tracking protein shape news release
LRSM Outreach is Living in a material world news release
Douglas Durian investigates phenomenon in foams in which the average bubble size grows larger news release
Kathleen Stebe & Randy Kamien Study Geometry's Role in Cell Behavior news release
Lisa Tran & Randy Kamien Demonstrate How to Control Liquid Crystal Patterns news release
Daeyeon Lee and Kathleen Stebe Develop Filters That Use Nanoparticles to Prevent Slime Build-up news release
Alison Sweeney & Shu Yang Mimick Giant clams to Enhance Biofuel Production news release
Shu Yang and KIST Researchers Offer Insights Into Lightweight Material That Expands With Heat  news release
The LRSM and other Penn Departments Focus on Helping Colleagues in Puerto Rico  news release
Charlie Johnson, Ivan Dmochowski, Jeffery Saven and Others Use New Type of Graphene Sensor to Answer a Fundamental Nanotechnology Question  news release
Dennis Discher, and Team, Engineer Macrophages to Engulf Cancer Cells in Solid Tumors.  news release
Arjun Yodh Discovers Why Drying Liquid Crystal Drops Leave Unusual 'Coffee Rings'.  news release
Alison Sweeney reveals new findings on how Hatchetfish scatter light for camouflage.  news release
Zahra Fakhraai and Yue Zhang Discover a Surprising Property of Glass Surfaces news release
Penn Researchers, Lead by Virgil Percec, Push the Limits of Organic Synthesis news release
Charlie Johnson, and other MRSEC Researchers, Are Among the First to Grow a Versatile Two-dimensional Material news release
Cherie Kagan & Christopher Murray, along with Nader Engheta & James Kikkawa, Demonstrate a 'Hybrid Nanomanufacturing' System news release
Andrea Liu Helps Solve a Decades-old Question About Glass Transitions news release
Tom Lubensky PNAS Paper to Describe Mysterious Rafts in Membranes news release
Virgil Percec, Dan Hammer, Paul Heiney, Michael Klein - Cubic Membranes Might Provide Defense of Sick Cells. news release
Robert Carpick & Ju Li, Contribute to New Understanding of Friction on Graphene. news release
Arjun Yodh Named AAAS Fellow for seminal contributions to the field of experimental soft condensed matter physics, especially in optical measurements and applications in biophysics. news release
Penn MRSEC Team Develop Nanoscale 'Muscles' Powered by DNA news release
Eleni Katifori Finds Straightforward Way to Model Growth of Vein Networks news release
Zahra Fakhraai & Robert Riggleman receive 3-year, $1.2 million NSF grant to study molecule packing in ultra-thin glass films news release
Philip Nelson explains how he teaches programming in physics class. article
Mark Licurse engages Girard College seventh graders in a week-long science program. news release & photos
Shu Yang and Randall Kamien Aim to Develop a Nanotech Garment news release
Marija Drndić lab builds and tests transistors inside a microscope. news release ACS Nano
Andrea Liu elected to the National Academy of Sciences. news release
Randy Kamien Wins Prestigious Award in Liquid Crystal Science news release
Virgil Percec Puts a New Twist on Chirality news release
Amish Patel Demystifies the 'Dewetting' Process news release
Shu Yang Receives Heilmeier Research Award news release
Russell Composto, Zahra Fakhraai, and Daeyeon Lee are leading an international collaboration on Shelter Science news release
Dennis Discher Elected to the National Academy of Medicine news release
LRSM Faculty, Charlie Johnson and Marija Drndic, awarded $2 million EFRIs for 2D Materials news release
Shu Yang group design material that could help diagnose concussions news release
Marija Drndić & Jeffery G. Saven Use Nanoscopic Pores to Investigate Protein Structure news release
Alison Sweeney - Diving Deep for Alternative Energy news release
Ritesh Agarwal & Eugene Mele with Sajal Dhara Discover New Chiral Property of Silicon, With Photonic Applications. news release
Dennis Discher and LRSM Collaborators garner Physical Sciences Oncology Center from NIH. news release
Former LRSM Student, Krishan L. Luthra, Pioneers a Materials Breakthrough after Decades of Research. read more
Kathleen Stebe, Shu Yang, and Randall Kamien: Liquid-crystal-based Compound Lenses That Work Like Insect Eyes news release
Virgil Percec Develops Custom Artificial Membranes to Study the Molecular Basis of Disease news release
Cherie Kagan & Paulo Arratia - Penn Engineering 2015 Teaching Awards news release
New soft matter topical group of the American Physical Society led by Randall Kamien read more
Gazette article on Charles Kane's discovery of topological insulators read article
Talid Sinno, John Crocker, Kathleen Stebe use 'Soft' Nanoparticles to Model Behavior at Interfaces news release
Arjun Yodh and Tom Lubensky Discovers New Liquid Crystal Configurations news release
Robert Carpick helps explain Anti-wear Motor Oil Additive properties. news release
Nader Engheta & Zahra Fakhraai Develop a Way of Making Light-bending 'Raspberry-like Metamolecules' news release
Shu Yang, with help from Daniel Gianola, develop 'smart' windows. news release
David Srolovitz Elected to National Academy Of Engineering news release
Zahra Fakhraai Awarded Sloan Fellowship news release
Penn Student Chronicles the Emergence of Interdisciplinary Science Through Architecture news release
A.T. Charlie Johnson & Ritesh Agarwal Develop New Technique for Making Graphene Competitor, Molybdenum Disulfide news release
Philip Nelson discusses the ins and outs of authoring a science textbook news release
Shu Yang Named National Academy of Inventors Fellow news release
Randall Kamien and Shu Yang, Outline Basic Rules for Construction With a Type of Origami [ news release
Charles Kane and Eugene Mele, Win Benjamin Franklin Medal news release
Douglas Durian (U Penn) in collaboration with Remi Dreyfus (CNRS/Solvay), as part of the joint Compass laboratory, have studied the morphology of fingered flow in laboratory models of sandy soils with hydrogel particle additives. view paper
Alison Sweeney Receives 2014 Packard Fellowship in Science and Engineering read more
Arjun Yodh's group research helps uncover mechanism behind Solid-Solid Phase Transitions news release
Marija Drndic, Jennifer Lukes and Christopher Murray Study Nanocrystals by Passing Them Through Tiny Pores. news release
Virgil Percec, Paul Heiney: 'Onion' Vesicles for Drug Delivery news release C&EN article
Arjun Yodh Reappointed Director of LRSM
RET Alumn, Trey Smith receives Teacher as Hero Award read more
Charles Kane Elected to National Academy of Sciences news release
Philadelphia Science Festival 2014 read more
Science at the Sixers with Matthew Lohr and Daniel Beller highlight
Paulo Arratia - 'Design for Failure' With Model Material news release
Tom Lubensky and Charles Kane are "Stretching Boundaries" read more
Yodh, Lubensky and Collings are Turning Water Droplets Into 'Gemstones' news release PNAS link
Randy Kamien: Planting a Liquid-Crystal Garden read more press release
Shu Yang: superhydrophobic coatings watch video
Stebe, Kamien & Yang Add Another Tool in Their Directed Assembly Toolkit read more
Karen Winey: Computer Model That Will Help Design Flexible Touchscreenss read more
Dennis Discher and Stem Cell Differentiation read more
Kagan group ground breaking research published in ACS Nano demonstrates in-situ repair of nanocrystal surfaces allows large-area nanocrystal device fabrication in air and solvents. read article in ACS Nano
Research by Arjun Yodh of Physics and Astronomy indicates that stuttering may be caused by blood flow and hemodynamic changes in parts of the brain that control speech. read more
LRSM-COMPLOIDS Workshop on Soft Matter April 17-19
Jennifer A. Lewis, "Printing Functional Materials" 3:00PM, LRSM Auditorium poster
Dennis Discher: "Protein 'Passport' That Help Nanoparticles Get Past Immune System" highlight
Dawn Bonnell Elected to National Academy of Engineering press release
Crocker & Sinno Use DNA to Make Crystals That Can Switch Configurations press release
Yodh, Durian groups Show Math Behind Growth of 'Coffee Rings' press release
Randall Kamien and Tom Lubensky, Help Create 'Recipe Book' for Building New Materials. press release
Penn team making waves with liquid crystals read more press release
SAS Interview with Charles Kane on Topological Insulators read article
LRSM Science Café @ World Cafe Live read more
Russell J. Composto receives NSF Special Creativity Award read more
Facilities for Nanotechnology in Philadelphia workshop 1.8.13 more info
Daeyeon Lee on crack-free nanoparticle films read more
Charles Kane Named Simons Investigator and Awarded $500,000 Grant read more
Watch video recorded during LRSM's 50th Celebration! watch the videos
Charles Kane Named Simons Investigator and Awarded $500,000 Grant read more
Kathleen Stebe Shows New Way of Assembling Particles Into Complex Structures read more
Daniel Hammer: Natural Plant Protein Into Drug-delivery Vehicles read more
Charlie Johnson Expands the Use of Carbon Nanotubes read more
Celebrating LRSM's 50th! read more
PREM Event: The New Science of Disordered Materials view poster
2nd COMPASS Symposium March 28, 2012 view poster
Dennis Discher Elected to National Academy of Engineering read more
Philly Materials Science and Engineering Day, February 4, 2012 read more
Lukes and Winkelstein named 2012 Penn Fellows
Charlie Kane, 2012 Oliver E. Buckley Prize more
LRSM-NIMS Materials Workshop read more
Inside cover Advanced Materials, December 8, 2011 read article
LRSM awarded a six-year MRSEC grant from the NSF read more