The LRSM, through the NSF-supported Penn MRSEC, continues a series of Science Cafés that began in 2011 to promote NOVA's four part TV series on materials, 'Making Stuff with David Pogue,' on public television. The Science Cafés, which are science talks for laymen about materials-related topic of current interest, will take place at 7:30 pm at Stoney's British Pub, 3007 Concord Pike, Wilmington DE and The Black Sheep Pub, 247 S. 17th Street, Philadelphia, PA 19103, at 6:00 pm.
These programs are free and anyone who is interested is invited to attend. No purchase is necessary.
For further information contact:
Andrew R. McGhie at
215-898-6461
mcghie@lrsm.upenn.edu
Current Schedule
September 27, 2022
Stoney's British Pub
3007 Concord Pike
Wilmington, DE
7:30pm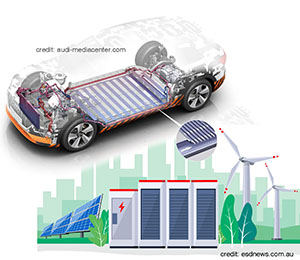 John M. Vohs
University of Pennsylvania
"
Energy Storage Solutions – Batteries and Fuel Cells
"
The conversion from fossil-based energy resources to more renewable sources such as wind and solar has motivated the development of battery and fuel cell technologies for the storage of electrical energy.  In this talk I will review some of the major developments in this area of research that have led to the rapid expansion of the use of a range of battery technologies and will also explore some of the factors that need to be overcome for further developments. Specific examples will include batteries for electric vehicles and flow batteries and reversible fuel cells for grid level energy storage.
---
August 23, 2022
Stoney's British Pub
3007 Concord Pike
Wilmington, DE
7:30pm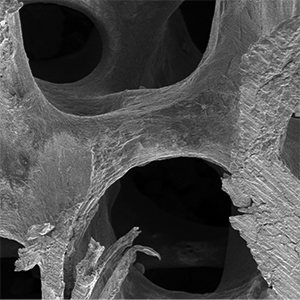 Ottman Tertuliano
University of Pennsylvania
"
Breaking Bones at the Nanoscale to Heal Them
"
Bone fracture is a macroscopic human health issue that is fundamentally dictated by small scale biomechanical properties. During exercise, injury, and repair bone tissue at micro and nano length scale is exposed to dynamic loading regime. However, our current framework for understanding bone fracture is largely based on static and macroscale studies. Our ability to quantitatively assess and mitigate fracture risk during various activities, and to accurately prescribe therapies relies on a fundamental understanding of time-dependent properties of bone tissue at micro and nano length scales. I will explain our why and how we study bones at the nanoscale to understand how the structures begins to break.
---
Past Programs