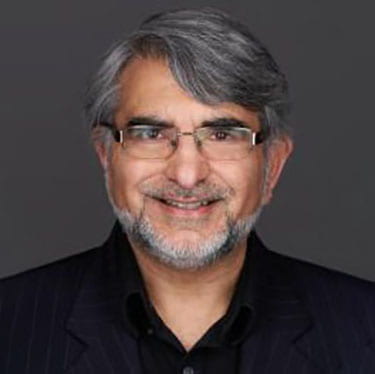 posted: 02/12/2021
Please join us in congratulating Prof. Arjun Yodh, on being selected as the 2021 recipient of The Optical Society of America (OSA) Michael S. Feld Biophotonics Award. Arjun is being honored specifically for pioneering research on optical sensing in scattering media, especially diffuse optical and correlation spectroscopy and tomography, and for advancing the field of biophotonics through mentorship.
The Michael S. Feld Biophotonics Award honors Prof. Michael Feld for his fundamental contributions to applications of photonics technologies to solving biomedical problems.  Established in 2012, the Feld Biophotonics Award recognizes individuals for their innovative and influential contributions to the field of biophotonics, regardless of their career stage.  The scope of the award encompasses all areas of biophotonics ranging from fundamental optics discoveries in biology to development of new theoretical frameworks and novel instrumentation to clinical translational research for biomedicine. 
You can read more about this award through the link below.
Congratulations, Arjun on this well-deserved recognition.
news release