Recent News
18th Mid-Atlantic Soft Matter (MASM)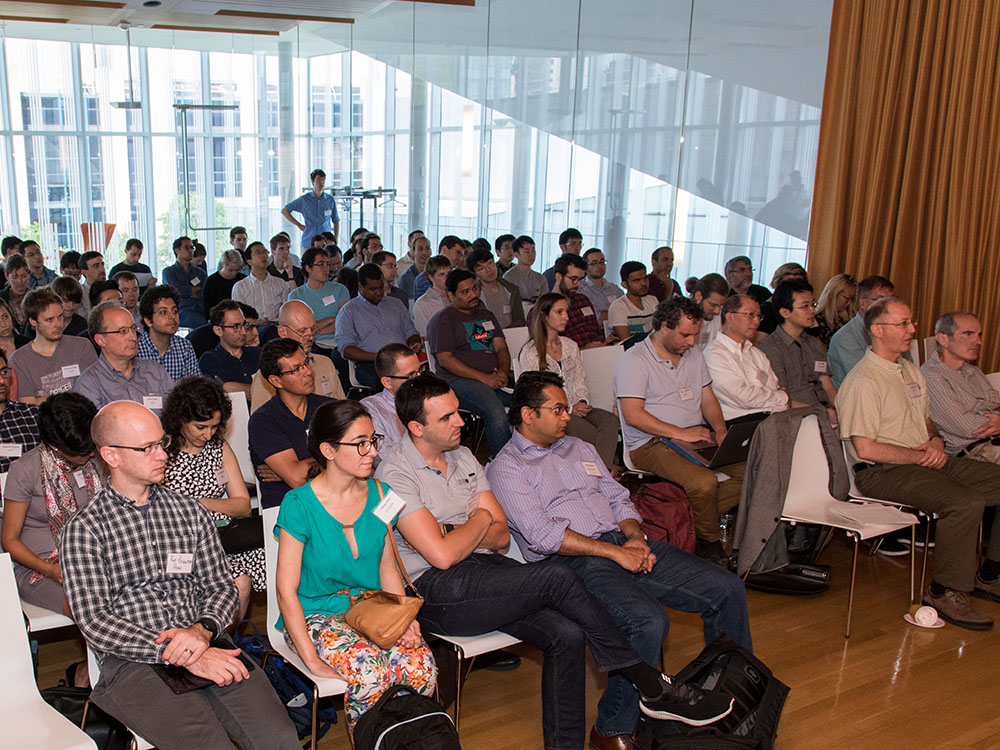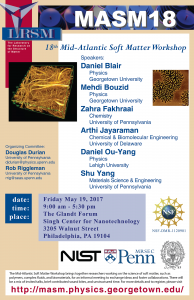 LRSM co-sponsored the 18th Mid-Atlantic Soft Matter (MASM) meeting at Penn, May 19, 2017. The meeting hosted local invited speakers from Georgetown University, Lehigh University, the University of Delaware, and the University of Pennsylvania. It also featured more than 60 contributed sound-bite talks largely from students and post-docs in the mid-Atlantic region. Doug Durian and Rob Riggleman organized the workshop.
more information
---
LRSM Co-founder Dr. Robert E. Hughes Passes at Age 92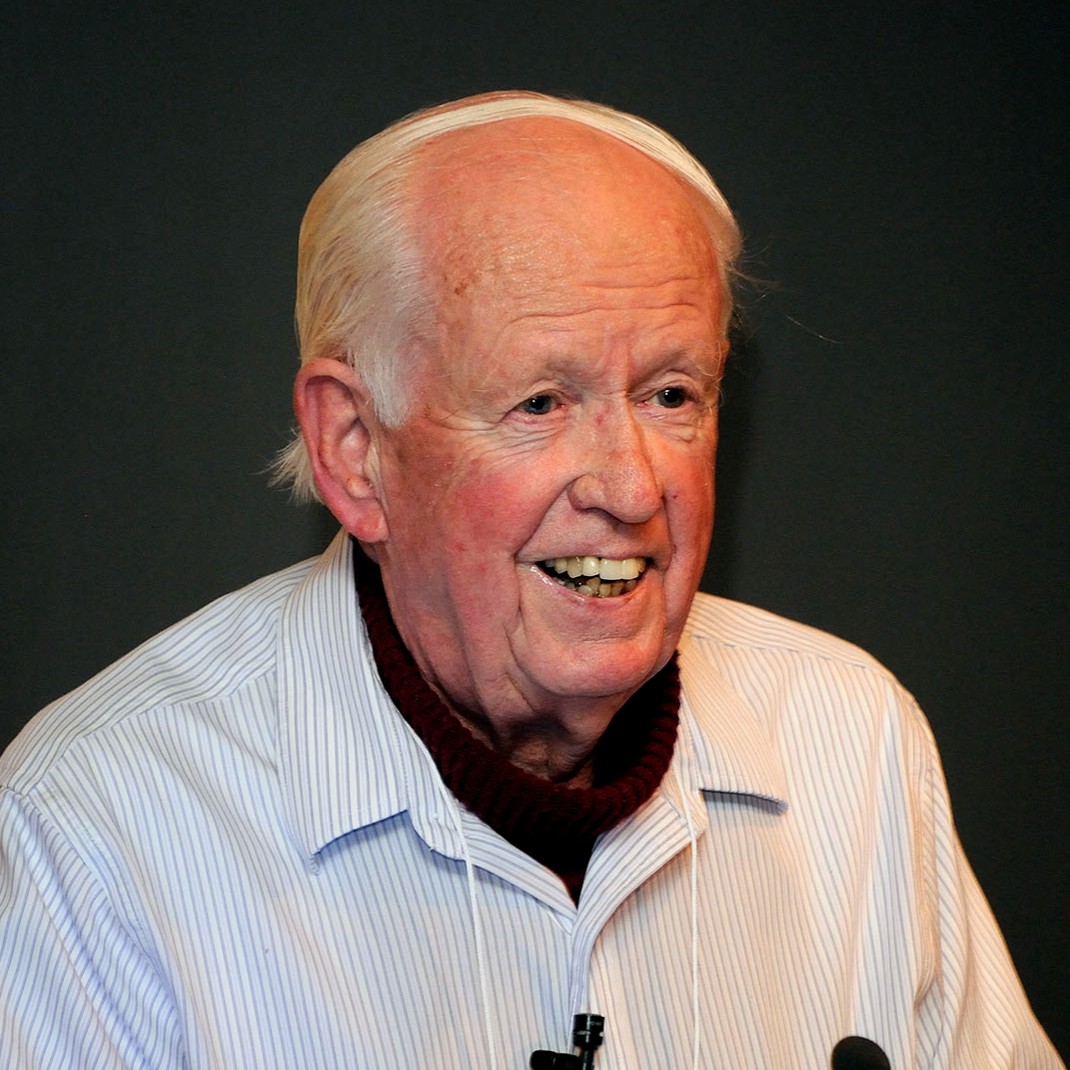 Prof. Robert E. (Bob) Hughes, passed away on April 2, 2017, age 92, at his home in Virginia after a long and distinguished career. We knew him best as professor of Chemistry at Penn, from 1953-64 during which time he was instrumental in establishing the LRSM in 1960. Following DARPA's request for proposals for an interdisciplinary materials research program in 1959, after the Soviet Union's successful launch of Sputnik, he was appointed to a committee that included Robert Maddin, Metallurgy, Elias Burstein, Physics, and chaired by Norm Hixson, Associate Dean of Engineering, to write the successful grant proposal that funded the LRSM. One of the most controversial decisions to be made was that of naming the lab. Burstein wanted 'condensed matter physics' in the title and Maddin wanted 'structure of materials' in the title. Bob Hughes solved the problem by giving it the everlasting and somewhat grandiose title, the Laboratory for Research on the 'Structure' of 'Matter', thus satisfying both. He returned to the LRSM in 2012 to help celebrate the 50th anniversary of the lab and stated that he always loved his time at the University of Pennsylvania. On leaving Penn in 1964, he returned to his alma mater, Cornell, where he was director of their Materials Science Center from 1968 to 1974. Subsequently, he became the Assistant Director of the National Science Foundation (NSF) from 1974 to 1976 and President of Associated Universities Incorporated (AUI), which administered Brookhaven National Laboratory, from 1980 to 1997. Further details of his career can be found in his obituary at http://www.loudountimes.com/news/obituary/dr._robert_e._hughes
more information
---
Penn Engineers Report First Colloidal Crystals with Diamond Structure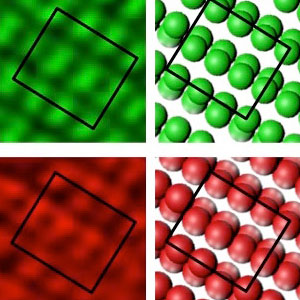 A long-standing goal in material science is to create a material with a complete photonic bandgap, in which light would propagate in a manner analogous to the flow of electrons in a semiconductor. This requires the creation of a very challenging three-dimensional microstructure: an ordered periodic array of highly refractive sub-micron particles arranged so as to mimic the structure of carbon atoms in a diamond crystal. It has long been an elusive goal to form such structures by self-assembly, for example using the ability of colloidal microspheres to spontaneously form into colloidal crystals. Penn researchers John Crocker and Talid Sinno lead an NSF funded project that forms novel colloidal crystals from polymer microspheres covered in interacting DNA strands, and which draws upon technology originally developed by an earlier MRSEC project. Their graduate student Yifan Wang serendipitously discovered the diamond structure crystals in recent experiments, and the results are published in Nature Communications. While significant challenges remain to turn the discovery into an bandgap material, self-assembling the diamond crystals is a significant breakthrough. The occurrence of the diamond crystals is unexpected theoretically, and forming them in simulation has also proven elusive; the team conjectures that the crystals form via the transformation of another, yet undiscovered parent crystal.
news release
---
Philly Materials Science and Engineering Day 2017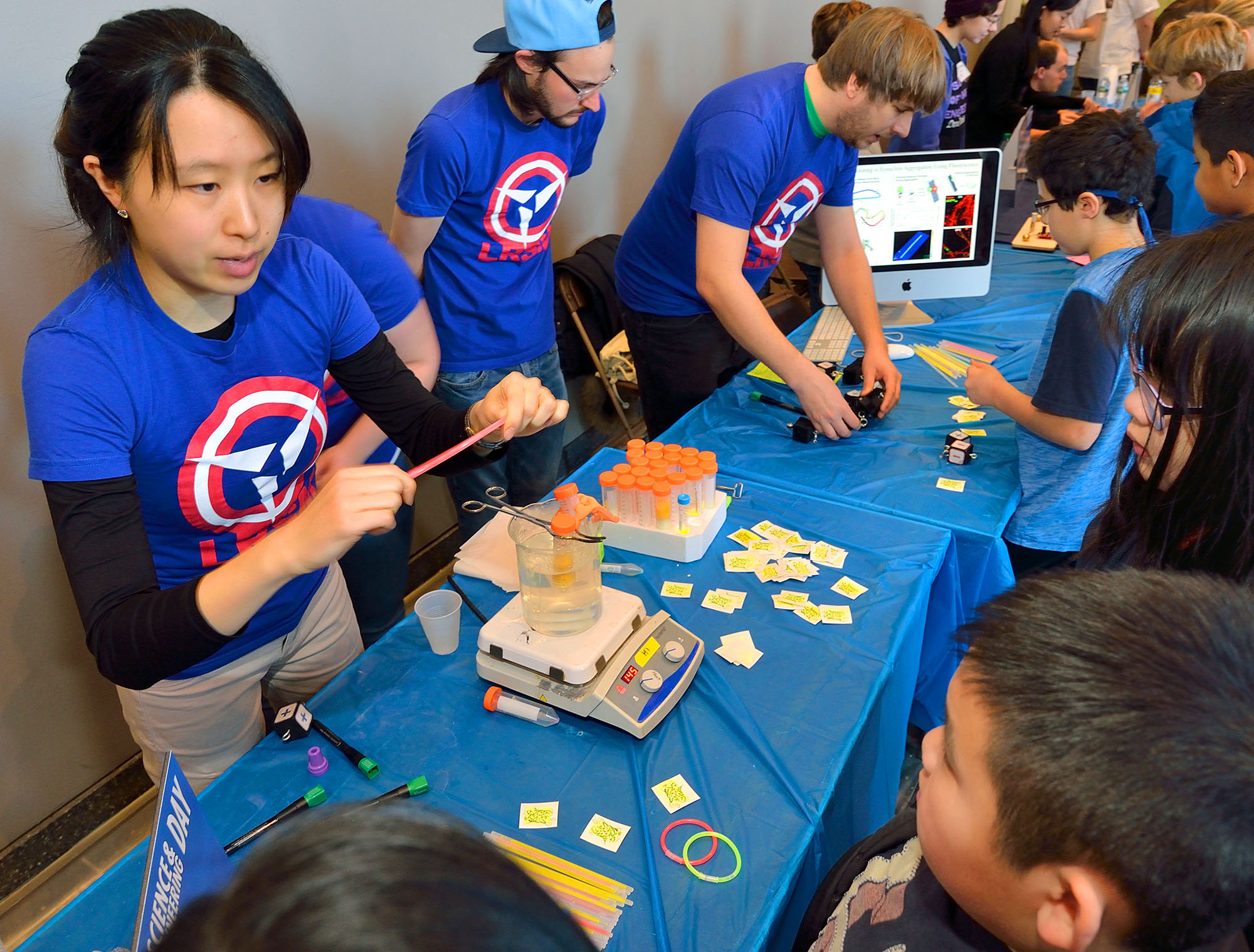 This year marked the 7th annual Philly Materials Science and Engineering Day, held on February 4th, 2017. Through a collaboration between the Penn MRSEC and the Penn and Drexel University Materials Science departments, the day-long event promotes materials research to local K-9 students with tabletop demonstrations and workshops. In all more than 20 LRSM-affiliated graduate students & post-docs volunteered at the event, which draws over 1000 attendees each year.
web page
---
MRSEC SEED Project Builds Simple Microrobots Powered by DNA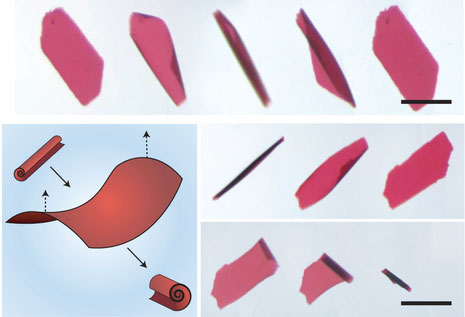 An emerging approach to building microrobotic devices is to fabricate thin film devices that then curl and fold themselves into complex three-dimensional and dynamic shapes, termed microorigami.  DNA is superior to other materials that use temperature or pH to control such shape actuation; by using different DNA strands many different motions can be controlled independently, enabling sequential folding or complex robotic actuations. MRSEC postdoc Tae Soup Shim created the first microorigami devices formed from and powered by DNA, working in the labs of John Crocker and Daeyeon Lee, with advice from David Chenoweth and So-Jung Park.  The work was recently published in Nature Nanotechnology. By combining photolithography and DNA-based assembly techniques, they could create thousands of identical micromachines in water that can change their shape in seconds when commanded by the addition of DNA strands to solution.  These machines demonstrated the ability to flip themselves over synchronously in a controlled manner, such that they all faced 'up' or 'down' on command.  Such functionality required two independently controllable types of DNA 'muscles', and would would have been difficult or impossible with earlier microorigami materials.  The researchers hope to build still more complicated and capable soft microrobots to interface with biological systems.
news release
---
2016 MRSEC Education Directors Meeting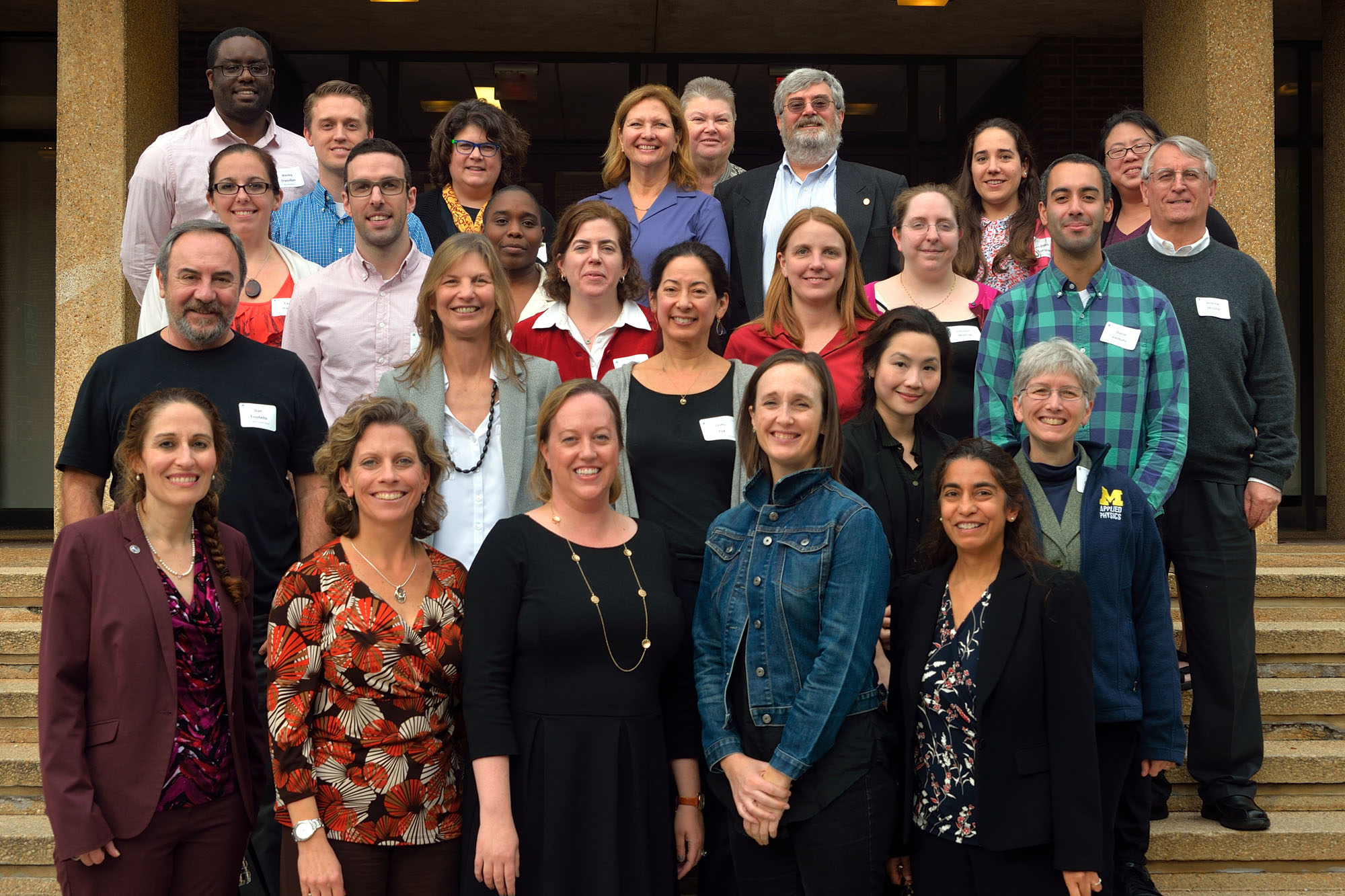 The Penn MRSEC hosted a one-and-a-half-day meeting of 27 MRSEC education directors and their staff from 20 (of 21) NSF-supported MRSECs across the USA.  The program was organized by Nevjinder Singhota, Cornell, the organization chair, and was held here at the LRSM on November 3rd & 4th, 2016.
more information
---
PKU-Penn Joint Symposium on Molecular Science Frontiers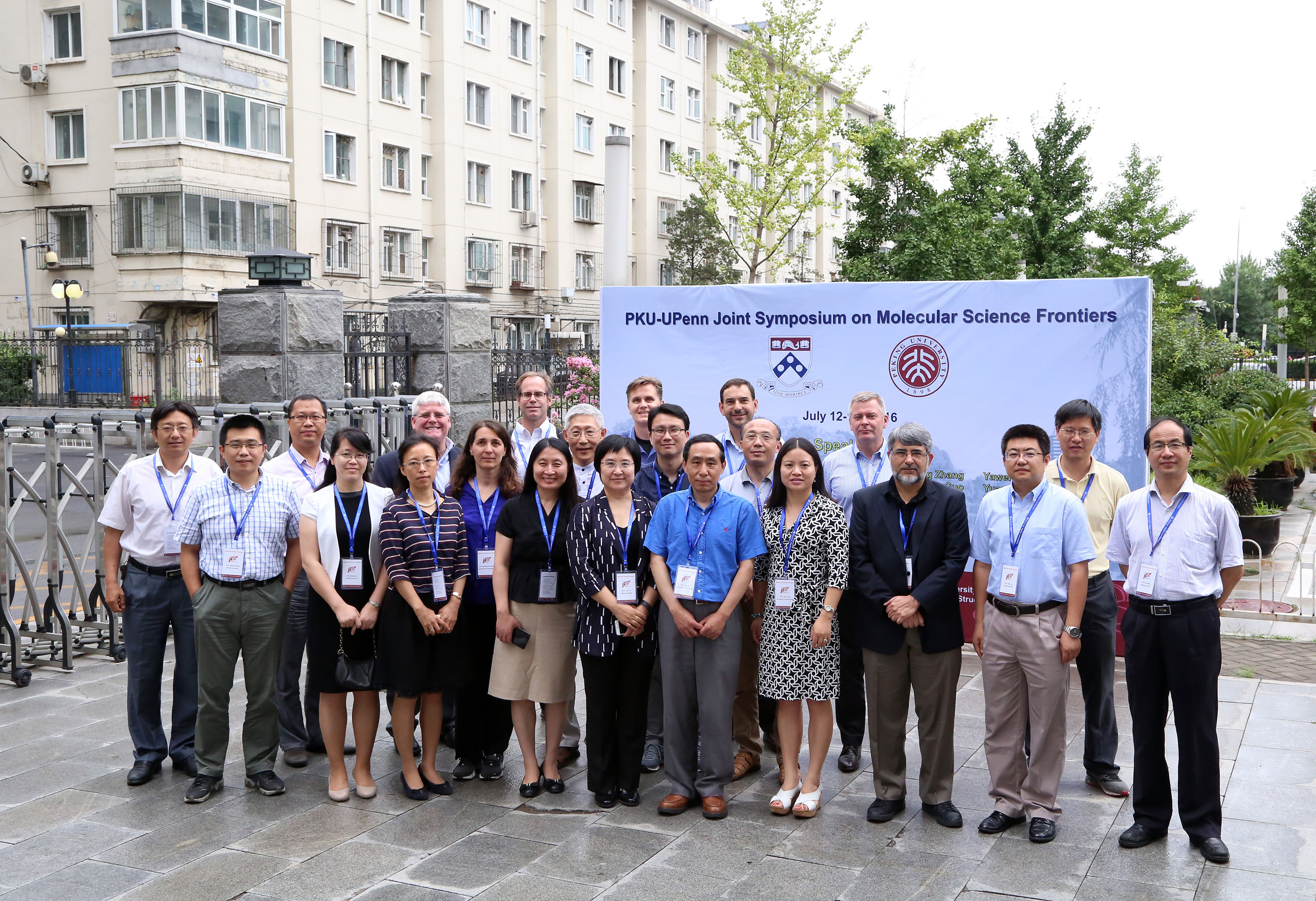 LRSM co-sponsored and helped initiate the first PKU-Penn Joint Symposium on Molecular Science Frontiers. The event took place at Peking University, Beijing China, July 11-13, 2016. The Symposium covered a wide range of topics from chemistry to physics to materials science and biochemical engineering. Besides scholarship, the workshop helped to developed new synergies between Penn and PKU. Eleven faculty with LRSM affiliation spoke at the Symposium.
---
Dan Beller, Kamien Group Alum, Wins 2016 Glenn Brown Prize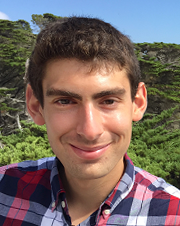 Dan Beller, Physics and Astronomy alum, won the 2016 Glenn Brown prize from the International Liquid Crystal Society
The Honors and Awards Committee of the ILCS selected Dr. Beller for his thesis work:
For his outstanding theoretical work to identify the rich possibilities and outcomes of controlling defects in nematic and smectic liquid crystals under a variety of boundary conditions.  The demonstration of the well controlled disclinations and focal conics is expected to open up a novel route for self-assembly in soft-ordered materials.
You can read more about the prize on the ILCS website:  http://www.lcinet.kent.edu/ILCS/main/page101/page113/page21/page21.html
more information
---
Sweeney Lab Sheds Light on Squid Invisibility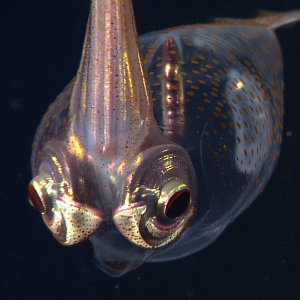 As reported in National Geographic, Alison Sweeney and post-doc Amanda Holt of Arts & Sciences showed how a transparent squid uses natural fiber optics as camouflage.  
read article
---
First Transistors Made Entirely of Nanocrystal 'Inks'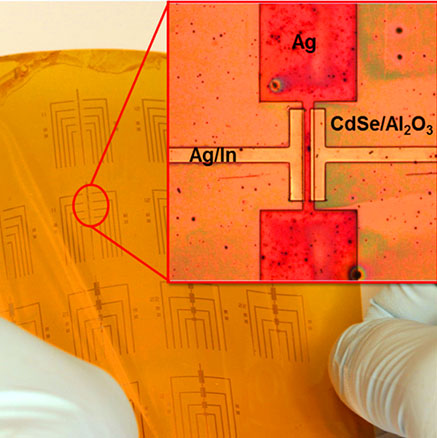 The transistor is the most fundamental building block of electronics, used to build circuits capable of amplifying electrical signals or switching them between the 0s and 1s at the heart of digital computation. Transistor fabrication is a highly complex process, however, requiring high-temperature, high-vacuum equipment. 
Now, University of Pennsylvania engineers Cherie Kagan, the Stephen J. Angello Professor in the School of Engineering and Applied Science, and Ji-Hyuk Choi have shown a new approach for making these devices: sequentially depositing their components in the form of liquid nanocrystal "inks."
Their new study, published in Science, opens the door for electrical components to be built into flexible or wearable applications, as the lower-temperature process is compatible with a wide array of materials and can be applied to larger areas.
press release
---
Behavior of Materials at the Atomic Scale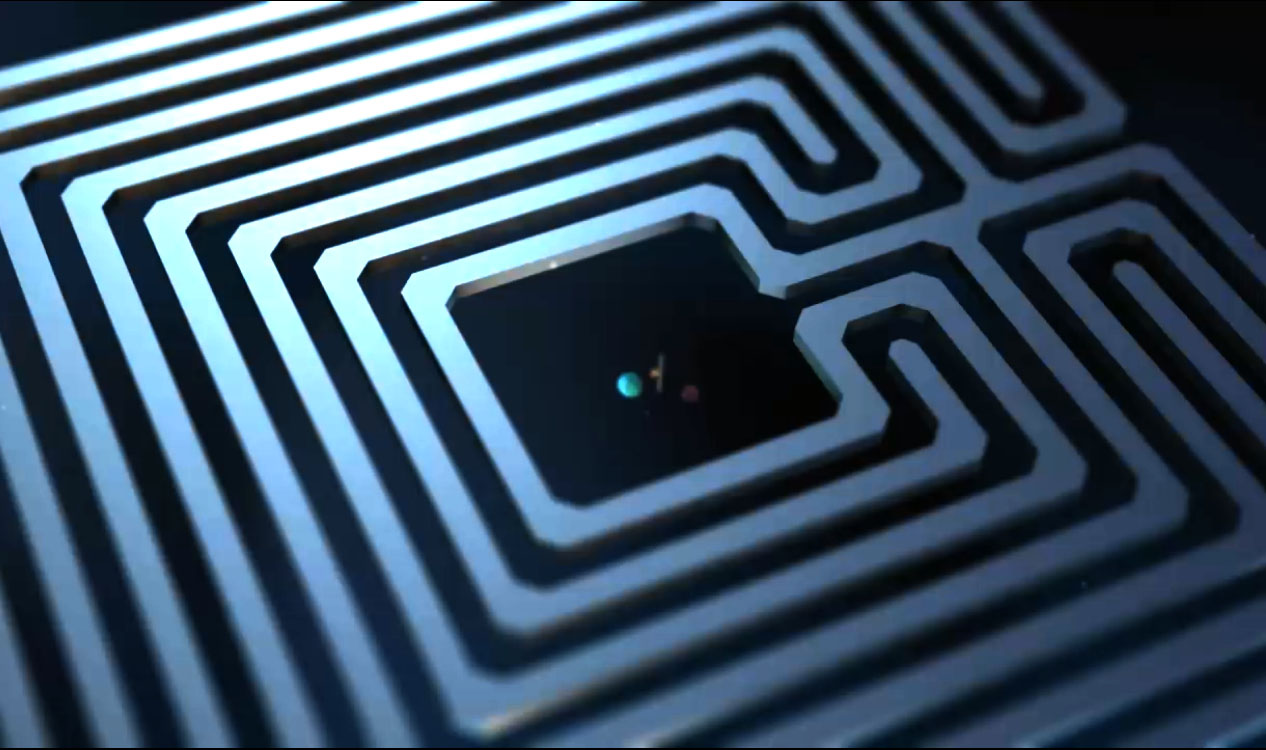 Dawn Bonnell, vice provost for research and a nanotechnologist, spoke to NBC Learn about how the behavior of materials change as they approach the atomic scale.
more information
---
D. Lee, K. Stebe and M. Haase Devise Easier Way to Make Bijels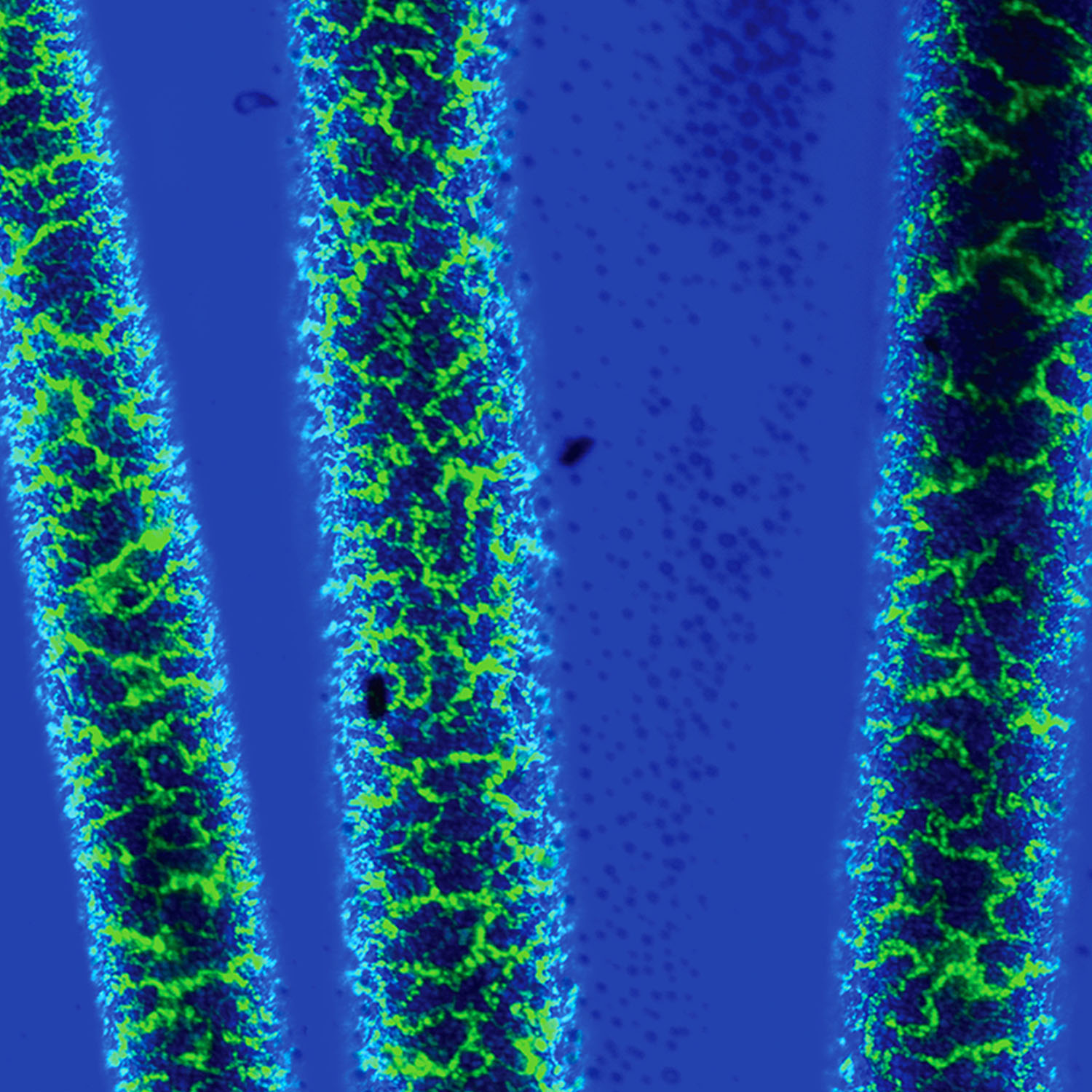 Bijels are bicontinuous networks of interwoven oil and water channels made stable by a percolating film of interfacially jammed colloidal particles. Traditionally fabricated by a delicate batch process via thermally-induced spinodal decomposition, bijels hold tremendous potential as promising platforms for interfacial catalysis and as fascinating vehicles for fundamental studies. A challenge with the traditional bijel formation route is that it is suitable for only few pairs of liquids with carefully tuned nanoparticle wetting properties. Postdoctoral researcher Martin Haase, working jointly with Profs. Daeyeon Lee and Kathleen Stebe, has devised a new approach, based on solvent transfer-induced phase separation (STRIPS). In STRIPS, bijels are formed continuously, from a diverse set of materials, with new degrees of control over the resulting structure. STRIPS exploits ternary liquid systems, comprising oil, water and a solvent, of which there are hundreds of candidate mixtures. If the solvent is removed in the right way, the oil and water phase separate spinodally, and nanoparticles adsorb and stabilize the structures. The nanoparticle wetting can be tuned in situ using surfactants, broadly diversifying the particles used. Solvent gradients can be tuned, for example, in a microfluidics device or via removal from a supported film, allowing bijel structures to be formed continuously, resulting in hierarchically structured particles, fibers or membranes. With this advance, we have taken a giant step toward realizing the promises of these fascinating new materials.
press release
---
LRSM & ASEOP Forge Collaboration with the Korea Institute of Science and Technology (KIST)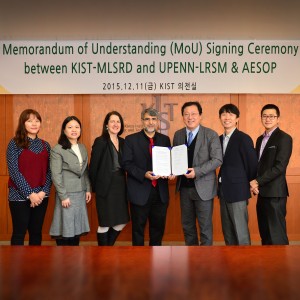 In an exciting development, we signed a Memo of Understanding to spur increased collaboration between  Korea Institute of Science and Technology (KIST), Materials and Life Science Research Division (MLSRD) and two centers of excellence at the University of Pennsylvania.  These include the newly launched Center AESOP (Center for Analyzing Evolved Structures as Optimized Products (AESOP): Science and engineering for the human habitat), directed by Shu Yang and Randall Kamien, and the The Laboratory for Research on the Structure of Matter (LRSM), directed by Arjun Yodh.   Our aim is to build on existing collaborations and synergies, and to expand them under the auspices of these  centers.  This was an exciting visit with tremendous promise of more interaction to come.
web page
---
Virgil Percec Puts a New Twist on Chirality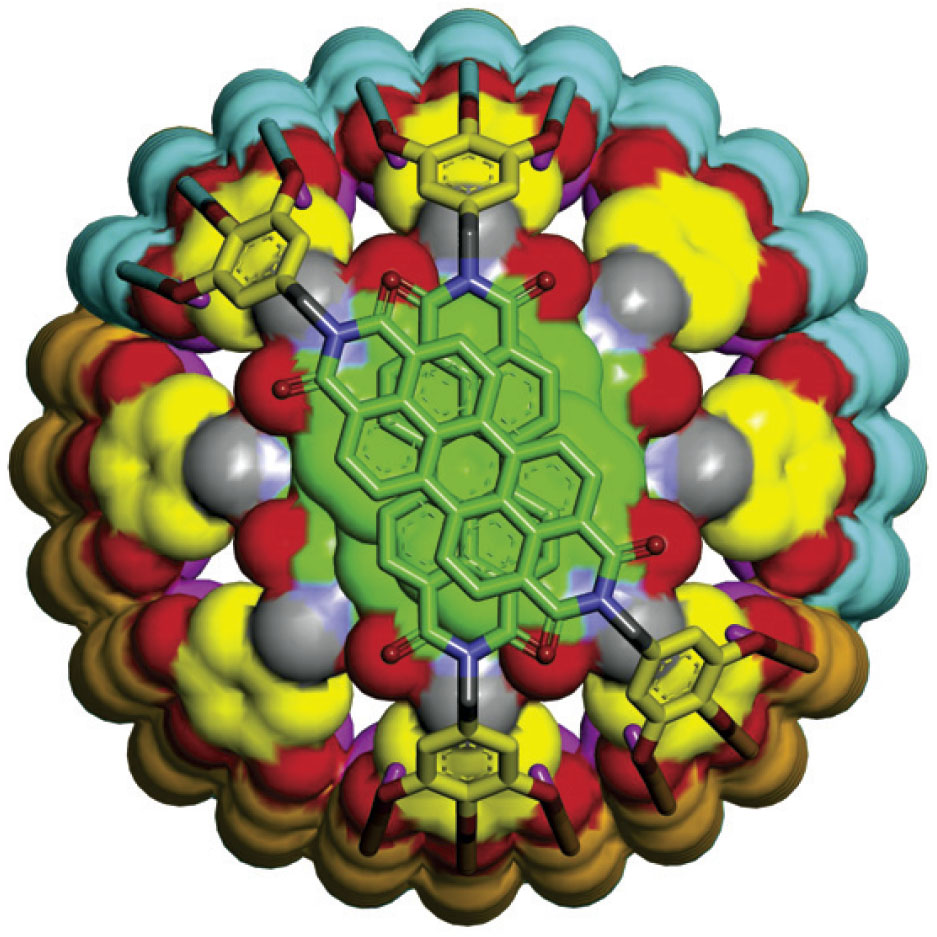 The building blocks of life, such as amino acids, sugars and DNA, all exhibit the same enantiomeric form. This phenomenon – known as homochirality – enables biological and synthetic macromolecules to achieve highly ordered structures and thus exhibit function. Recent work from the Percec group challenges the notion that homochirality is a prerequisite for the generation of highly ordered supramolecular crystals, by demonstrating that homochiral and racemic building blocks can self-assemble into crystalline arrays of identically high order. Such self-assembly is possible only via a newly elaborated cogwheel mechanism, in which the exterior of the supramolecular column is invariant to the stereochemistry of its building blocks. Alkyl chain 'teeth' on the columns' periphery interlock to form the highly ordered structures. This mechanism is anticipated to provide access to other homochiral crystals with practical applications in photovoltaics and organic electronics.
news release
---
Arjun Yodh helps explain "Why Light Matters"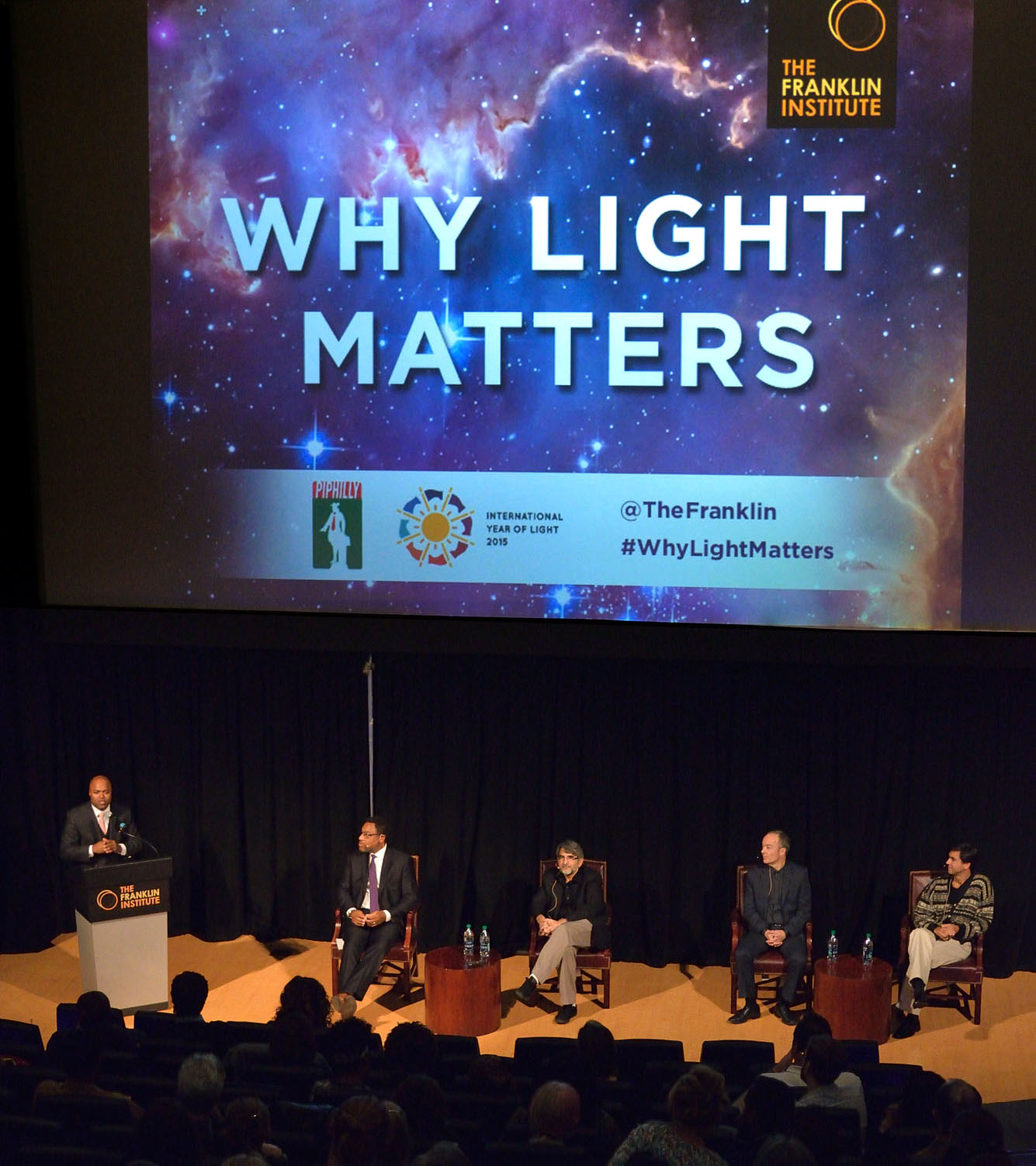 On October 27, 2015, Arjun Yodh, the Director of The Laboratory for Research on the Structure of Matter at the University of Pennsylvania, with, William W. Braham, Professor of Architecture at the University of Pennsylvania and Ravi Sheth, Professor in the Department of Physics and Astronomy at the University of Pennsylvania, spoke on "Why Light Matters" at The Franklin Institute. The event was hosted by Derrick Pitts, Chief Astronomer, The Franklin Institute and was presented to a packed audience in the Franklin Theater.
more information
---