TUESDAY, OCTOBER 27, 2015
6:00pm
Reception to follow
From smart lighting, mobile connectivity and underwater communications, to aviation, defense and security, the countless applications of light have revolutionized society. Explore some of the newest ways in which light is becoming an indispensable part of our lives.
[
download the poster
]
FEATURING:
DERRICK PITTS
Chief Astronomer, The Franklin Institute
Experts include: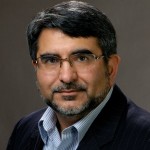 ARJUN G. YODH
Director of The Laboratory for Research on the Structure of Matter at the University of Pennsylvania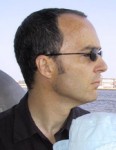 WILLIAM W. BRAHAM
Professor of Architecture at the University of Pennsylvania
RAVI SHETH
Professor, the Department of Physics and Astronomy at the University of Pennsylvania
JOIN THE FRANKLIN INSTITUTE AND PI-PHILLY FOR A CELEBRATION OF THE INTERNATIONAL YEAR OF LIGHT!
The Franklin Institute's Chief Astronomer Derrick Pitts leads an illuminating expert discussion on the future of light, exploring how new modernization techniques and designs will benefit and impact
all of us.
What has been the single most important invention connected to the domestic use of light since the invent of the incandescent lamp 100 years ago?
How realistic is a shift to solar power for individual homes?
With the press towards LEED certification for new construction, what are
the changing attitudes about the use of artificial light vs natural lighting?
A wine and cheese reception follows.