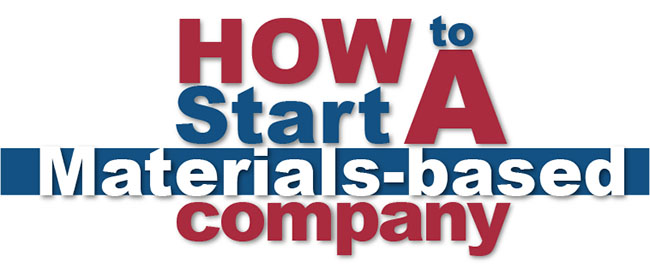 October 28, 2013 | 3:00-5:00 pm
Glandt Forum, Krishna P. Singh Center for Nanotechnology
3205 Walnut Street, Philadelphia, PA
Join us for a panel discussion to learn about starting a company with examples in the area of materials science or materials analysis. Three CEOs from the greater Philadelphia area will discuss their startup experience, and two experts who assist new companies will provide information on available resources for entrepreneurs.
FEATURED PANELISTS
Bernardo Cordovez, Co-Founder & Chief Executive Officer of Optofluidics, Inc. read bio
Dr. Bernardo Cordovez is co-founder and Chief Executive Officer of Optofluidics, Inc.. Prior to starting the company, he was a Postdoctoral Associate at Cornell University where he also obtained his M.S and Ph.D. degrees. Dr. Cordovez's wide range of experience are focused in the areas of microfluidics and nanophotonics and span applications including biomolecule trapping and detection, drug delivery, bioenergy production, and data storage. In 2012 he was named on of Philadelphia's top 30 under 30 entrepreneurs.
Mike Patterson, CEO, Graphene Frontiers LLC read bio
Experienced entrepreneurial leader, manager, and trusted adviser to startups and Fortune 500 companies, providing expertise in growth strategy and international operations. Patterson is a graduate of Princeton University, holds an MBA from the Wharton School, University of Pennsylvania, and is a Certified Patent Valuation Analyst.
Lisa Bergson, CEO, Tiger Optics LLC read bio
Lisa Bergson is the founder and CEO of Tiger Optics, LLC, a leading developer and manufacturer of advanced spectroscopic gas analyzers and air monitors.  In 1993, she licensed powerful Continuous Wave Cavity Ring-Down Spectroscopy (CW-CRDS) from Princeton University and proceeded to tackle the nine-year challenge of bringing it to market, working in collaboration with Professor Kevin Lehmann, the primary inventor of CW-CRDS, and Tiger's R&D team.
By now, Tiger has sold over 1,600 analyzers, valued at some $55 million and enjoys a 70% rate of repeat business, which connotes a high level of customer satisfaction.  The company's commitment to innovation and technology transfer is going strong, with new partnerships unfolding with inventors at the University of Colorado and a separate group at Princeton, among others.  Meanwhile, the prolific partnership between Tiger and Prof. Lehmann – now at the University of Virginia – continues unabated.
  Previously, Bergson proved adept at turning around MEECO, a moribund, near-bankrupt instrumentation company started by her late father, Dr. Gustav Bergson.  After taking over the business in 1983 when her father was terminally ill, she updated and greatly improved MEECO's product offerings; built a team to expand its global distribution; and positioned it in the forefront of the emerging semiconductor market for high-purity gas analysis.  She was bolstered in this capacity by her prior career as a business journalist, particularly that of staff editor for "Corporate Strategies" at BusinessWeek and her fellowship year at Columbia University's prestigious Knight-Bagehot Program for Business and Economics Journalism, combined with her earlier experience as a political activist and community organizer.
Looking back, Bergson takes special satisfaction in introducing many successful new products that have helped make analytical work easier, faster, and more precise, as well as creating a highly participative corporate culture, and bringing color and fun to what was a rather fusty, male-dominated industry.
Michael Poisel, UPStart Director, Penn Center for Technology Transfer read bio
   Mr. Poisel is responsible for managing UPSTART for the University of Pennsylvania. The mission of UPSTART is to provide UPenn faculty and staff with the means and support to launch companies based on their promising research. Through the creation of companies, UPSTART focuses the faculty member on applied research and building the commercial value of the technology to their benefit as well as the university and society in general.
Prior to UPenn, Michael made investments in enterprise software and business services for NewSpring Capital, Apax Partners and GE Capital spanning more than ten years in private equity. He began his career in manufacturing operations for General Electric/Lockheed Martin and participated in the successful completion of several commercial and government satellite programs.
Michael graduated with honors in Mechanical Engineering from Rose-Hulman Institute of Technology, holds an M.S. in Systems Engineering from The Moore School of Engineering of the University of Pennsylvania, and has an M.B.A. in finance and entrepreneurial management from The Wharton School of Business of the University of Pennsylvania.
WHO SHOULD PARTICIPATE?
This panel is geared to graduate students and post-docs who have general questions about or have an interest in starting a technology company.